Reed Construction Data CEO Iain Melville Quietly Steps Down

Executive team overseeing day-to-day operations until replacement found.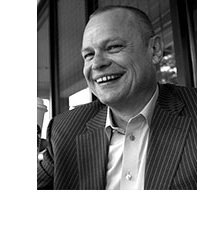 Reed Construction Data's Iain Melville has stepped down after seven years as CEO. There was no official announcement, outside of a small blurb on RCD's homepage and a communication to key customer accounts, and a search is underway for a replacement.
According to a spokesperson, Melville's original contract starting in 2006 when he came over from RBI U.K. had been a short-term deal, but was extended a number of times over the years. Now, however, "things aligned with his personal life" that pre-empted another contract extension.
In the meantime, Reed Construction Data's management team is taking over day-to-day management of the group, says the spokesperson. "Right now, it's really just business as usual," she says.
Melville's departure may seem abrupt, especially since it came and went without an official release or a replacement in the wings. Add to that RBI's history of divestments and a challenged construction market, and a sell-off of the group was not out of the realm of speculation. But the spokesperson confirmed the group was not on the block and RBI is instead planning further investment.
Meet the Author
---