Reader's Digest Association Names Dan Lagani President, North America

Suzanne Grimes departing from RDA.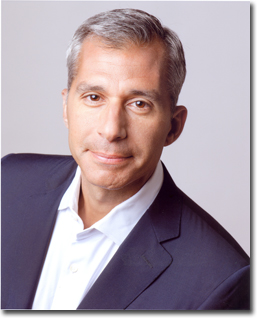 The Reader's Digest Association (RDA) has named Dan Lagani president, North America. In this newly created position, Lagani is set to lead all media and publishing assets of RDA in both the U.S. and Canada.
As Lagani moves up in RDA, it has also been announced that Suzanne Grimes, president of North American affinities for RDA since September 2009, is leaving the company.
Lagani joined RDA in May 2010 from TreCani Advisors, a New York-based digital media consultancy he founded. Of Lagani's promotion, Tom Williams, RDA president and CEO, says, "By applying the success formula he developed for Reader's Digest Community to our Lifestyle Communities divisions, we can similarly transform these businesses."
The Lifestyles Communities division includes titles Every Day with Rachael Ray, Taste of Home and Reminisce magazines, among others.
Before becoming president of the North American Affinities division (which included the Food and Entertaining and Home and Garden groups), Grimes acted as president of RDA's Food and Entertaining group.
RDA's roster has seen its share of change in 2011, beginning with RDA president and CEO Mary Berner's departure from the company in late April. Then-CFO Tom Williams succeeded Berner as RDA president, and Randall Curran, CEO of DELTACOM, Inc., filled her position as chairman on the RDA board.
RDA then tapped Paul Tomkins as CFO in May; Tomkins joined the company from AT&T Business Solutions, where he acted as VP controller of Business Solutions.
In May, the Reader's Digest Association shared its first quarter results. Overall revenue was $326 million in first quarter 2011, falling from $413.9 million in the first quarter of 2010. Revenue from February 20 to March 31, 2010 – after RDA emerged from bankruptcy – was $156.2 million.
The company cited sale and/or closure of unprofitable product lines, fewer magazines and book series renewals, fewer newsstand special issues and one less issue of Simple and Delicious magazine as reasons for the Q1's lowered revenue.
Meet the Author
---