RBI's Weird Layoff Document

Lists ages, titles.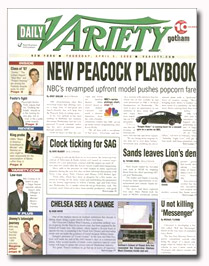 As we reported and confirmed
yesterday, Reed Business Information eliminated 41 positions, months after Reed
Elsevier, its parent company, announced that the unit was up for sale. The tip
came from this document,
sent to one of the "victims," which, curiously, lists the titles and ages of
those who were laid off, as well as the titles and ages of those who remain.
That's something I've never seen a company do before.
RBI declined to comment on the document itself, although my
initial thought was that it was intended to show that the company was not
resorting to ageism in making its cuts. (At least one reader agrees
with me).
Still, as another reader noted,
it seemed "a bit cutthroat."
Perhaps because it is.
Meet the Author
---