Ratherisms at AMC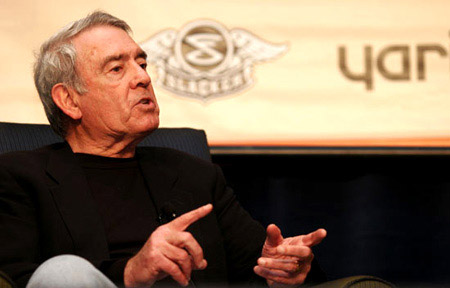 While Dan Rather didn't address his $70 million lawsuit against CBS while moderating a discussion at the 2007 American Magazine Conference, the former newsman didn't disappoint those who wanted to hear his so-called Ratherisms (if anyone is truly a brand at AMC, it would be Rather) live and in-person. Some of his best:
"If you had to bet your trailer money, who wins the nominations?"
"I'd bet the ranch on the New Yorkers."
"Not a single vote has been cast anywhere-right now it is guesswork."
"If I was te-totally me-morally forced to choose …"
"[Mitt Romney] is an undervalued stock."
"Tall, good-looking men sometimes do well in elections."
"My crystal ball is permanently in the shop."
"What you least expect often occurs."
"Overnight is a long time; a week is forever."
"February 5, unless there's a cataclysmic event-that's the ballgame."
"For all the double-doming, the coverage may not amount to much."
Meet the Author
---