Quebecor Finalizes $55M Reader's Digest Deal

Printer secures renewed business following consolidation of publishing services.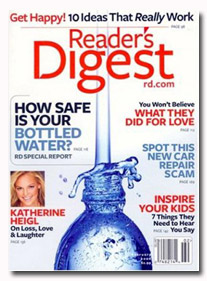 New printing agreements continue to roll in for Quebecor World. The latest: A $55 million multi-year deal with Reader's Digest Association.
The agreement includes renewal work for Reader's Digest titles including Family Handyman, Weekly Reader and Reader's Digest Large Print, and includes new work for titles such as Weekly Reader Current Events and Reader's Digest Milwaukee magazine.
After filing for bankruptcy protection in Canadian courts earlier this year, Quebecor World has struck several new and renewed printing agreements over the last several months, including contracts with Bauer Publishing and Wenner Media.
Last month, in an effort to streamline its operations and improve services, Quebecor integrated its magazine, book and directory divisions into what it calls the Publishing Services Group. Kevin J. Clarke, who has served as president of Quebecor's book and directory group, was tapped to lead the new, integrated publishing group. Doron Grosman, who had served as magazine publishing group president, was let go.
Meet the Author
---