Quark Offers Upgraded QuarkXPress 9, Includes App Studio

Version 9.1 available for free upgrade for current users.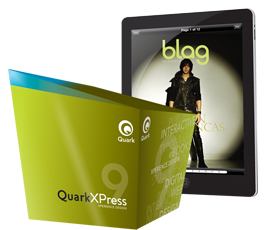 Quark is now offering current users a free upgrade to QuarkXPress to version 9.1. Included with this upgrade is the App Studio, a standalone Mac OS X software for app creation.
The App Studio offers users app templates pre-installed with in-app purchase capabilities and in-app subscription purchasing. The App Studio allows for both landscape and portrait mode options, along with multimedia features imbedding options for pictures, slideshows, movies and audio.
Also included with the App Studio is an App Publishing Portal, which allows users to schedule publication of digital editions, as well as keep track of app sales and buyer demographics.
While the upgrade to the App Studio may be free for current Quark users, the actual publication of the app for the iPad into the App Store is pricier. According to a news statement from Quark, "…Designers and publishers will purchase an app template license and an issue license pack from Quark, which are one-off costs required for each app created and each issue published to the app. Other than these two costs there are no ongoing fees required by Quark."
In addition to these fees, users who publish into the App Store must obtain an Apple iOS Developer Program membership, which costs $99 for interested parties.
Quark is offering a discount to these fees for those "in education"; those who qualify are faculty, students and learning institutions. Discounts up to 90 percent are available.
For users who have not upgraded to the latest version of QuarkXPress, switching from version 8 to version 9 (which launched this February) costs $299. The full product is priced at $799.
In early August, global M&A&O firm Platinum Equity acquired Quark for an undisclosed sum. At the time of the deal, a press statement said Platinum Equity was working with Quark's management team "to focus on Quark's core markets and create an acquisition strategy focused on expanding the breadth and depth of Quark's product capabilities and geographic coverage."
Meet the Author
---