Quad/Graphics Flat Through Q2

Costs down after Brown Printing acquisition.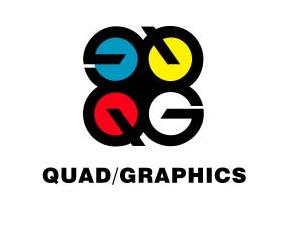 It wasn't big, but printer Quad/Graphics posted a second-quarter profit for the first time since 2011.
The company had an operating profit of $500,000 for Q2—an improvement from last year's $5.2-million loss and 2012's $9.6-million hit. Cost cutting was behind the gain, as net sales actually fell slightly to $1.1 billion.
Part of those savings stem from the acquisition of Brown Printing, first announced in April and closed on May 30.
"Our second quarter results were consistent with our expectations and we remain on track to achieve our 2014 objectives," Joel Quadracci, CEO, president and chairman of Quad/Graphics, says in a statement. "We are pleased with our decision to acquire Brown Printing as it supports our ongoing strategy to create value for our clients and shareholders. Our integration efforts are underway and include a strong focus on serving our clients well while also improving the efficiency and productivity of our platform and driving future cost savings."
The company's CFO, Dave Honan, echoed that theme, adding: "As we move forward, we will continue to drive productivity improvements and implement sustainable cost reductions to be a low-cost producer."
Meet the Author
---