Q&A: Women's Health Publisher Laura Frerer-Schmidt

Custom marketing solutions are a big part of the brand's growth.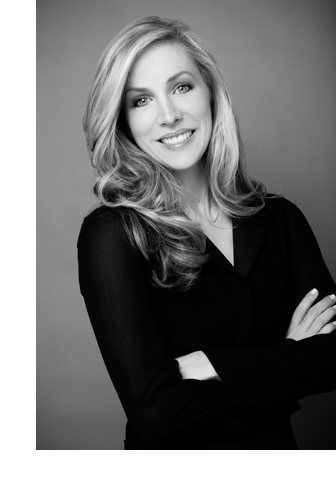 Rodale's Women's Health was part of the club of magazines that enjoyed a September issue bump. PIB paging for the month is up 48 percent compared to September 2012, and overall the magazine is up 32 percent in ad pages so far this year. Yet the title has been busy expanding internationally as well, with 24 launches since 2007 when it debuted. And the company says Women's Health was up 98 percent in unique visitors in July per Coremetrics versus the same period last year.
Here, we speak with publisher Laura Frerer-Schmidt, who's been on the job for two years, about the brand's ad growth, the importance of experiential events and how the "wellthy" demographic is gaining prominence in the brand's positioning strategy.
FOLIO: Take us back two years to when you started. What were the areas that you felt Women's Health needed particular attention?
Laura Frerer-Schmidt: When I first started it was an interesting mix because the brand was coming off a couple of down years from an advertising perspective but circulation was very strong [total circ is now 1.6 million]. So there was something special here, and I knew there was a huge trend going on that was driving that circulation and that's when I found out about the term 'wellthy.'
Wellness is becoming the new cool, it's becoming the new luxury. An automotive brand that's running with us this year that ran almost nothing with us last year is Ford, which has been a sponsor of our Run 10 Feed 10 event and they're very focused on the wellness trend.
Lots of advertisers, whether they're beauty or fashion or fitness or auto are recognizing this wellthy trend and they are coming towards brands like Women's Health. And they're doing that because the consumers are already there.
FOLIO: So you saw this as an opportunity for the brand to tap into that trend?
Frerer-Schmidt: Yes absolutely, because when it comes to a brand, you want an aspirational element to it, and Women's Health has that. You're speaking to the type of person who is looking for that kind of growth and that kind of challenge, which is great for advertisers because they're always showing us the next big thing. So it's a great alignment.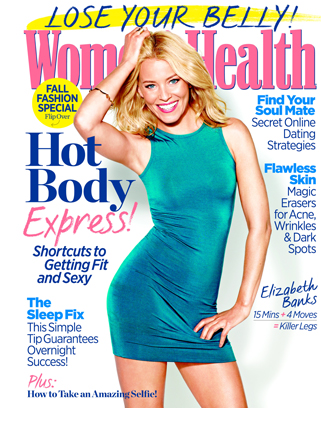 FOLIO: Did you feel that was an opportunity to change the Women's Health story a little bit?
Frerer-Schmidt: Yes, it was a couple of things. It was about finding out what's special and unique about our brand and how that resonates in a big way with our advertisers and consumers. And then it was about building the right team to take that messaging out. And that had to be done almost from scratch when I first got here. As you know, Men's Health and Women's Health was one team and the Women's Health brand wasn't getting the attention it deserved. Rodale recognized that and allowed me to create a Women's Health team.
FOLIO: Can you describe how you decided to structure the team?
Frerer-Schmidt: We don't sell it print on its own—we will if someone insists that they buy print alone. But one of the main things that Women's Health brings to the table that I think is unique in comparison to other traditional magazines is the constant conversations with our consumers. We're very successful at getting responses from them. We do that on social platforms and we do that on our digital platforms. So we insist in the beginning that our advertisers include some kind of digital or social element because it's what makes them come back for more. It's what got us to 48 percent growth in September.
FOLIO: Are you finding that you're doing more of these types of custom programs and this is how you're constructing your sales services?
Frerer-Schmidt: Without a doubt, everything is custom so even when someone jumps on board with one of our larger programs like Run 10 Feed 10 or Next Fitness Star, they still want something that's individualized and customized for them. They want that big program and they want all the elements, but there are many custom things that go into that as well.
FOLIO: You're mentioning that experiential event element quite a bit, like the Run 10 Feed 10. Are you doing more of those?
Frerer-Schmidt: Absolutely. Our live events are the best I've ever seen. We're trying to create community with our clients. We want them to feel like they're a part of this community, which is why we launch these things.
FOLIO: How about mobile and tablets? Are those platforms a big sales opportunity for your team?
Frerer-Schmidt: I remember when we all started setting our tablet goals a couple years ago, and everybody was saying 'Oh my gosh, we're going to have millions of dollars in advertising on tablets.' The scale's not there yet, but we're growing. People are interested in iPad enhancements and tablet enhancements because you can do cool stuff. I think when the scale catches up, it's going to be huge.
Meet the Author
---