Publishing IPOs

While never common, magazine IPOs could become more popular.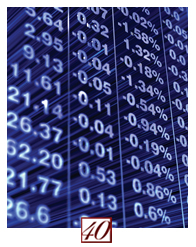 Far more publishing companies talk about taking their organizations public than actually do so. Business-to-business giant Advanstar dangled an IPO as a possibility for years before it found a buyer willing to pay $1.15 billion and take on its $700 million in debt. American Media did the same before abandoning its IPO plans.
And for those publishing companies that have executed an IPO, the overall results have been poor. Primedia's foray into the public market was largely a failure (yes, KKR profited in the end but the company, the brands and most shareholders certainly didn't). Wired couldn't get its IPO funded back in 1996, when print was still strong and the Internet was just starting to blossom. Couple that track record with a red hot private equity market over the last several years, and it's little wonder why IPOs are so scarce among magazine companies.
But over the last year we've seen two successful publishing company IPOs, from the b-to-b sector no less. After testing the M&A waters in 2006 and not receiving a bid to their liking, TechTarget filed for a $75 million IPO in the spring of 2007.
In April 2007, Dolan Media Cos. filed for an IPO. A business and legal publisher, the company split its primary business into two groups: Business Information, which includes legal and b-to-b publishing, and Professional Services, which includes service-based offerings such as a mortgage foreclosure business. The Dolan IPO exploded, taking in $196 million.
As the credit market continues to slide, IPOs could become more common. Many observers have said spinning Time Inc. off as a public company could be a viable exit from the print world for Time Warner. As VNU Business Media changed its name to the more recognizable Nielsen, some observers thought the brand recognition indicated a possible IPO. Now Penthouse Media Group has announced its intent for an initial public offering for $250 million worth of stock to pay down debt.

VITAL STATS: Dolan Media raised $196 million with its IPO while TechTarget saw $75 million.
Meet the Author
---