Publishing Group of America Acquired in Private Equity Deal

Relish publisher bought; health magazine launch planned.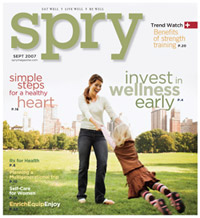 Bain Capital Ventures—the venture capital arm of Bain Capital—and the Shamrock Capital Growth Fund announced today their completed acquisition of Franklin, Tennessee-based Publishing Group of America, a magazine publisher that distributes its "hyper-local" titles inside of newspapers.
"PGA is a pioneer, and it can be a powerhouse," Shamrock managing director Paul Zurlo said in a statement. "PGA capitalizes on the underappreciated power of the hyper-local newspaper pipeline by complementing local news with special interest magazine content."
Terms of the deal were not disclosed. In 2001, PGA completed a $23 million round of financing led by private equity investment firm Quadrangle Capital Partners.
PGA publishes its flagship weekly magazine American Profile, as well as the monthly Relish magazine. In January, Relish's circulation is set to jump to 12 million from 6.8 million, and American Profile's will increase from 9 million to 9.8 million, according to the company. Launched in February 2006, Relish was the industry's first newspaper-distributed monthly magazine. American Profile was launched in 2000.
The group plans to launch health magazine Spry next September.
Meet the Author
---