Publishing Director Out at Entrepreneur Media

Corporate publisher Ryan Shea to take over director's duties.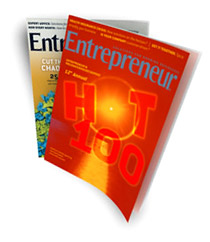 Bob Kelly is out as publishing director at Irvine, California-based Entrepreneur magazine publisher Entrepreneur Media. The position was recently eliminated, a company spokesperson confirmed with FOLIO:.
 
Circumstances surrounding Kelly's departure were not immediately clear. No other layoffs have been announced, the spokesperson said. Vice president and corporate publisher Ryan Shea will take assume the director responsibilities.
In April, Kelly transitioned from eastern region vice president of sales to the new position of vice president and director in April as part of an advertising sales restructuring. Former Entrepreneur.com national sales director Justin Koenigsberger took over as director of advertising sales at Entrepreneur Media.
About 10 staffers were laid off in August as part of what the company said was a reorganization of Entrepreneur magazine's content development team. The reorg came less than a month after the deal that would have had Texas-based private equity firm Austin Ventures acquiring Entrepreneur Media died. According to CEO Peter Shea, the deal fell apart because the tightening credit market "made it a very difficult market for [buyout] funds to raise debt financing at a reasonable multiple and percentage rate."
Through the first nine months, Entrepreneur's ad pages were down 6.7 percent, according to Publishers Information Bureau figures.
Meet the Author
---