For Publishing Companies and Their Suppliers, a Surge in Bankruptcies

Overleveraged companies at risk as margins disappear in the economic morass.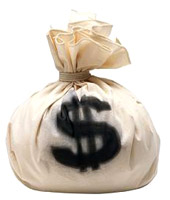 With annual revenue of more than $2 billion, the Reader's Digest Association may be the largest magazine publisher to ever file for bankruptcy. But it probably won't be the last this year. The private-equity frenzy of the past decade, combined with the unprecedented downturn, has caught up with the industry.
So far in recent months, supplier companies including distributor Source Interlink and printer Quebecor World filed for protection, and publishers including the newspaper giant (and owner of Connecticut magazine) Journal Register Co. and Cygnus Business Media have as well.
Summit Business Media is said to be in the process of addressing several leverage covenant issues in its bank lending agreement, with sources saying the company has experienced a technical or paperwork default with its covenants rather than payment default issues. The publisher recently closed or sold off several business lines, including its art group and Executive Enterprise Institute.
Some publishing companies that have been at the top of their categories (or even remain so) are now financially troubled and facing speculation about their fate. One is the residential construction giant Hanley Wood, long considered one of the best-run companies in b-to-b media. Another is Advanstar Communications, which was acquired by Veronis Suhler Stevenson in 2007 for $1.1 billion and is saddled with several hundred million in debt. (Advanstar is no stranger to bankruptcy—it endured the process in the early 1990s.)
To be clear, our sources suggested that these companies might be vulnerable to a dramatic restructuring, not necessarily bankruptcy. Hanley Wood CEO Frank Anton said the company is not considering a Chapter 11 filing. Advanstar did not immediately return a request for comment.
"That big media companies with a lot of leverage [usually from private-equity related M&A activity] are filing for protection is understandable right now," said one financial observer. "When you start seeing pure strategic companies filing, that will be the bigger story. This fall should be interesting for the traditional media landscape. Only a few companies, probably, have not breached their covenants."
Clay Hall, CEO of Aspire Media—the sprawling enthusiast publisher based in Loveland, Colorado—said there are some telltale signs for companies that might be in danger. "Companies that are not number-one or number-two in their markets are likely candidates for bankruptcy," he said. "Companies that continue to operate with the same strategies they had several years ago. Companies with debt rations of higher than four-times EBITDA (earnings before interest, taxes, depreciation and amortization). Companies with greater than 50 percent of revenue coming from advertising."
Leverage is usually the culprit. Even profitability doesn't matter if the debt ratio is too large. "The companies that are vulnerable are the ones that have a lot of debt and are aggressively leveraged," said Cam Bishop, founder of Clearview Resource Group, and a former CEO of both Intertec Publishing and Ascend Media. "And that's the profile of most companies in the last five to eight years. That doesn't mean they're unprofitable. Some are extremely so, but covenant breaches that occur are primarily ratios that fall out of the range they're allowed to be in, given the credit agreement. A publisher may only have one covenant—or several depending on the structure. They can be in compliance on all but one and then they're in breach. That can force them into Chapter 11 or some kind of restructuring."
Coming Out of Bankruptcy
FOLIO: spoke with several publishing company operators about the bankruptcy potential within the industry, what publishers need to do to come out of it and the dangers along the way.
Filing Chapter 11 filing doesn't have to be the kiss of death. RDA CEO Mary Berner yesterday told staffers that its voluntary pre-arranged Chapter 11 filing is "the best type of bankruptcy to be in" and is "strictly a balance-sheet issue" with no mass lay-offs or salary cuts planned. The move will reduce Reader's Digest's debt from $2.2 billion to $550 million. RDA, which had been a publicly traded company, was acquired by the private-equity firm Ripplewood Holdings for $1.6 billion in 2006 ($2.4 billion if debt assumption is included).
But that doesn't mean it's a painless process,  particularly for the equity holders that get squeezed out and wiped out. The average Chapter 11 process in the U.S. runs for a year and a half and should be considered a last resort. "Once you go into Chapter 11, the courts have the authority to make decisions and you never know what the result will be," said a publishing executive who wished to remain anonymous. "You go in with something prepackaged and the court could still cut a different deal. One thing to keep in mind is that when a publisher declares bankruptcy, its lenders aren't collecting debt service. The only people that make out in Chapter 11 are the lawyers. They get paid first."
Chapter 11 also limits investment in a business—which can be fatal at a time when publishers are trying to reinvent themselves. "By the time a company gets to the Chapter 11 stage they've probably taken so much out that they've done irreparable damage to the brand," said Harbor Communications president and co-founder (and former Penton president) Dan Ramella. "They probably need operating cash to give their properties a chance to revive themselves. As you continue to cut and trim back, the immediate effect is pretty imperceptible but as time goes on you've done so much damage to a brand it's almost impossible to get it back."
Bankruptcy Not the Only Option
Still, filing for Chapter 11 isn't the only recourse (and often it's the threat of Chapter 11 that sends a company looking for alternatives). "Restructuring is an alternative to bankruptcy, but different classes of lenders have different rights when it comes to negotiating a restructuring," said Canon Communications CEO Charlie McCurdy. "To accomplish one, lenders need to agree to a lower level of debt obligations. Often the threat of bankruptcy is used as a deterrent to bankruptcy in order to expedite an out-of-court restructuring."
Sometimes investors can put more money into the company to bring it back into compliance, but often credit agreements don't allow that. "The PE guys would like to sell the business, that's ideal," said Ramella. "But given the nature of multiples and what's happened in last couple years, business media is not as attractive to financial buyers as it has been in past. Historically, once they got in the game, they just kept selling to one another. Now the music finally stopped and the guys holding the businesses that are struggling can't find someone to buy them."
Some private equity owners may just walk away. With Reader's Digest reducing 75 percent of its debt, that's basically what Ripplewood is doing. "Bankruptcy is all about not being able to pay creditors, whether it's suppliers or banks or whatever," said Ramella. "If one of these companies trips its covenants and the bank comes calling, they're left with no option. They have to convince investors to put more in play and they don't like to do that. It's like people who have upside down mortgages—they just walk away. That's what PE is doing when they have to go that route."
What Happens Next?
While lenders began seeking stricter covenants last year, the industry may now see a return to "covenant-lite" deals that offer the publisher a little breathing room and flexibility to operate. Sales multiples will remain low, even as the "fire sales" so many financial observers were predicting earlier in the year become more common.
"There are a lot of pre-backed businesses that aren't overleveraged or at risk of going under," said Ramella. "Some may be interested in taking such a business piecemeal, but how many want to try a whole business? That remains to be seen. A lot of companies are loath to sell individual properties over bundles, but the price of entry in publishing is not prohibitive. You do need deep enough pockets to find a good prospect, and if you're patient, you'll be a survivor. A lot of companies are struggling to have profit centers and brands that make money. They're probably throwing cash off but not enough to cover the debt service. That's where lot of these companies got caught."
Meet the Author
---