Publishers See Stock Price Uptick

New cost structures, greater confidence spurs reverse in stock undervaluing.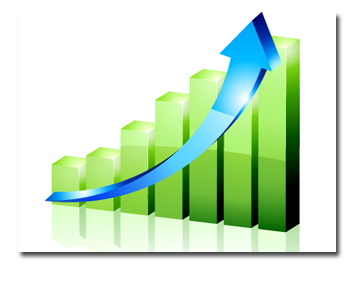 Magazine publishers are still digging out of the rubble that was and still is the economic recession of 2009. Not only have traditional advertising dollars evaporated but the stock value of public publishing companies took a beating.
Even though the economy hasn't leveled out yet, there have been positive movements—including a significant uptick in the value of publishing companies stock now versus the same time last year. For instance, Time Warner, parent of mega consumer publisher Time Inc., saw it's stock price hit $31.89 by 10 a.m. Tuesday, up nearly 54 percent from a low of $20.71 over the last 52 weeks.
And there are more. Martha Stewart Living Omnimedia 's stock price reached $5.41 this morning, which is slightly more than double its 52-week low of $2.66. Playboy Enterprises' stock price was $3.79, up nearly 100 percent from a low of $1.88.
Another dramatic gain comes from Meredith Corp. Its stock price hit $35.05 this morning, a 98 percent spike over its 52-week low of $17.70. While a company spokesperson declined to comment directly about its specific stock price, he says management hopes the investment community "has taken notice of  the plan we put in place almost two years ago when the economic recession hit. It focuses on gaining market share in our core magazine and broadcasting business, increasing consumer connection, aggressively growing our non-advertising-related revenue sources (integrated marketing, brand licensing, etc.)and aggressive debt reduction and cash management." That, the spokesperson says, is what has been shaping Meredith's financial performance, investor confidence and stock prices.
"It seems to me that what is going on here to a large extent is that investors simply viewed these companies too negatively a year ago," Seth Alpert, partner and managing director at AdMedia Partners, says about the overall gains realized among public publishing companies. "As confidence, and to some extent revenue and profits, has improved, so have their share prices.
The "great unknown" Alpert says, is whether the reviving economy will continue to bolster these stock prices in line with current investor expectations, or if investors will "again decide that they are overpriced and drive share values back down." "If you look at a 52-week chart for any of these companies you will see pretty high price volatility, a clear reflection of investors' uncertainty about the prospects for these businesses," he says.
According to Reed Phillips, managing partner at DeSilva + Phillips, another reason for stock price gains among publishers is a significant reduction in cost restructures among them. "Some of these same companies that saw sharp declines in their stock prices during the recession have significantly reduced their cost structures and are in a good position to share strong returns as advertising revenues rebound," he says. "Investors are anticipating much better operating results from media companies."
Meet the Author
---