Profit Up, Revenue Down For Reader's Digest in Second Quarter

Lay-offs and product closures boost EBITDA while ad and circ revenue sag.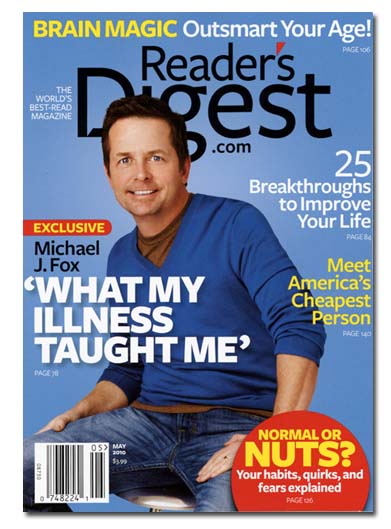 Reader's Digest Association reported that consolidated EBITDA over the last 12 months grew by 38 percent (or $47 million) to $170 million as of June 30, over the same period last year. Meanwhile, segment operating profit was up slightly to $89.3 million while operating margin grew from 16 percent to 19 percent in the second quarter of 2010. For the six-month period ended June 30, Reader's Digest's U.S. segment saw revenue jump 31.4 percent to $311.3 million.
However, overall revenue fell 19 percent to $436.5 million in the second quarter. Revenue for Reader's Digest U.S. segment dropped 3.1 percent (or $5.6 million) to $177.1 million in the second quarter. The company attributed the decline to steps initiated in the second half of 2009 to boost profitability, including a planned rate base reduction of Reader's Digest magazine and the closure or sale of several unprofitable market lines, including the folding of Purpose Driven Connection magazine.
Magazine circulation and advertising revenue fell 4 percent or $8 million in the second quarter, offset slightly by increased advertising at Allrecipes.com, Taste of Home magazine and several other magazines.
A 10 percent staffing cut (or about 270 employees) in the second quarter will be reflected in second half results and is expected to deliver $34 million in run rate savings, according to a company statement.
Reader's Digest emerged from Chapter 11 earlier this year. Under the terms of its restructuring plan, the company's debt was by 75 percent from roughly $2.2 billion to approximately $555 million.
Meet the Author
---