Print vs. Online for Mansueto's Edit Vision—This Time Print Won

Fast Company publisher folds online group into print.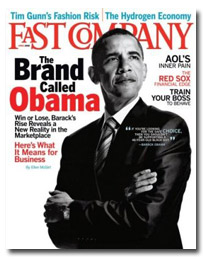 Publishing companies all over are recasting their editorial vision (and organization).
In recent weeks, b-to-b publishers Source and Nielsen and enthusiast publisher F+W have reorganized their edit staffs to revolve around market or community rather than channel (magazine versus Web site).
The recent layoffs at Mansueto Ventures and the merging of its standalone online group into its print departments reflect the struggle even that company is going through in its approach to new media, despite its reputation (and success) as a leading edge publisher.
Would the company follow the social media and UGC approach developed by Mansueto Digital president Ed Sussman or would the print staff (some of which didn't consider the Web sites worth their time, according to sources) play a greater role?
How Manuseto's online strategy will change remains to be seen but with the digital group folding into the print group and Sussman departing Mansueto to form a social publishing firm based on open source content management system Drupal (which Sussman had tapped as the CMS for FastCompany.com), it seems the print side got its way this time.
Meet the Author
---