Postal Service Legislation Clears Another Hurdle

A full floor vote by House of Representatives is expected in next few weeks.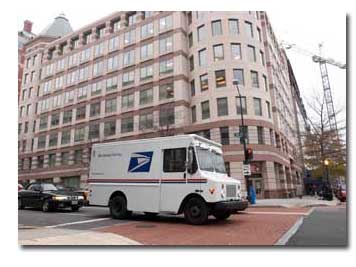 Legislation that would allow the United States Postal Service to cut a day of service advanced in the House of Representatives last week by a vote of 22-18.
If enacted, the legislation would not only limit delivery to 5-days a week but would also phase out many special rates and consolidate postal facilities around the nation, among other things.
The bill, H.R. 2309, is sponsored by Representative Darrel Issa (R-CA) and is co-sponsored by Representative Dennis A. Ross (R-FL). The legislation, which is sponsored in the Senate by John McCain (R-AZ) is expected to see a full vote by the House of Representatives in the next several weeks.
Before last week the proposal required certain types of mail classes to incur rate increases 5 percent higher than CPI if their cost coverage is less than 90 percent. The Magazine Publishers Association [MPA] strongly disagreed with this provision but applauded the changes to the bill's text established by Rep. Ross.
The amended bill from Ross, according to the MPA, takes the Postal Service's excess capacity costs into account by requiring a study of the impact of excess capacity on attributable costs for certain classes of mail. "Once the impact of excess capacity is adjusted for, the Ross amendment allows the commission to raise rates for these classes by more than CPI until such classes reach 90 percent cost coverage. The amendment is cautious in its approach, allowing a 'surcharge' of 2 percent annually only after the impact of excess capacity is studied," a news release from MPA says.
Representative Stephen Lynch (D-MA), who is also sponsoring postal reform legislation that the American Postal Workers Union and the USPS support, could not be reached for comment.
Senator McCain's bill, S. 1625, was read twice and referred to the Committee on Homeland Security and Governmental Affairs on September 23.
Meet the Author
---