Debt-Ridden Publisher Sells Magazines, Keeps Web Sites

Planet Out unloads Out, Advocate for $6 million, holds on to Gay.com.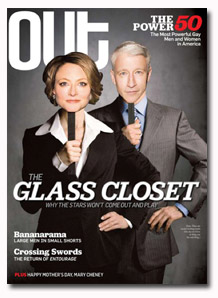 Debt-ridden Planet Out Inc., the gay and lesbian
publisher, has agreed to sell its magazine and book publishing businesses to Here,
a New York-based gay television network.
The deal—which includes gay titles Out and Advocate—is
valued at $6 million, according to the San Francisco Business Times, where
Planet Out is based.
The company's Web portals—gay.com
and planetout.com—are not part of the deal.
"We believe that the divestiture of our publishing businesses will enable [us] to devote all of our attention and resources to our core online businesses," Planet Out CEO Kevin Magee said in a statement accompanying the deal announcement. 
In February, Planet Out reported a
$51.2 million loss for 2007.
Interestingly, the company's revenue
split has seen a decline in the online segment and an increase in its print
revenue. In 2005, online revenue accounted for 87 percent of the total, according
to the paper. In 2006, Web revenue accounted for 54 percent; in 2007 51
percent.
Planet Out—which employs 237—has
offices in both New York and San Francisco.
Meet the Author
---