Phyllis Hoffman DePiano

president and CEO, Hoffman Media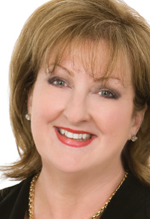 DePiano's company has been highly successful at targeting Southern women with niche print titles for the last 25 years.
While larger publishers are struggling to keep a foothold on the print side of their businesses, niche publishers continue to thrive by giving their highly targeted readers exactly what they want. That's just what Hoffman Media has been doing for more than 25 years.
After starting her own publishing company in 1983 and launching successful niche titles such as Cross Stitch, Southern Lady and Tea Time, Phyllis Hoffman DePiano came upon a unique opportunity after meeting Food Network star Paula Deen in 2005. "She was being featured in Southern Lady at the time," she says. " When I approached her about doing her own magazine, she was reluctant, but we were persistent."
DePiano's persistence paid off: Cooking With Paula Deen launched in November 2005. Its first issue sold 380,000 copies on the newsstand and its rate base doubled after just eight issues. Hoffman Media recruited another Food Network star and Semi-Homemade With Sandra Lee launched in 2009, chosen as one of the most notable launches of the year by Samir Husni.
Despite the economic recession, Hoffman Media's overall revenue grew by 5 percent last year. "We are blessed and excited that our readers still love our magazines," DePiano says. "We have a blended mix of revenue in subscription, newsstand and advertising sales, so we're not in an ad-dependent situation. We don't give away subs to meet our rate base. We sell at a fair price. Our readers love our products, and, therefore, are willing to pay for them. It's a different formula than other publishers use, but it's worked for us since the 1980s."
Next on Hoffman's roster is Deen Bros. Good Cooking, which launched on the newsstand in March and features cooking and entertaining tips by Paula Deen's two sons. The title is targeted toward a younger audience than Paula's and reaches out to both men and women, but according to Hoffman, will transcend demographics just like Paula Deen does.
Vital Stats: Hoffman Media saw a 5 percent jump in revenue in 2009 and the company prints roughly 1.3 million copies of Cooking With Paula Deen per issue.
BACK TO THE 2010 FOLIO: 40 MAIN PAGE 
Meet the Author
---