Vanity Fair Adds a Pair of Senior Staffers | People on the Move – 5.4.2016

Maria Valero joins Condé Nast Entertainment as VP and more...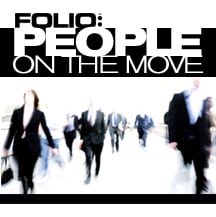 Vanity Fair's website has added two senior staff members to its masthead. Lauren Le Vine will join the site as an editor for celebrity and style coverage, while Eric Leffler will serve as executive producer of video.
"These hires reflect Vanity Fair's continued commitment to investing in digital, where we've seen remarkable growth over the past two years," said digital director Mike Hogan.
Le Vine comes to Vanity Fair from Refinery29, where she was senior entertainment writer. Previously, she was web editor and social-media manager at Redbook.
Leffler will lead the magazine's growing video department, developing new series and franchises, creating branded series, and overseeing content initiatives on new and emerging platforms. He was previously at MSNBC, where he had been a special-projects producer since January 2015.
---
Here are the rest of this week's people on the move:
Leslie Pariseau has been named special projects editor of Saveur. Pariseau is a founding editor and former deputy editor of Punch, a James Beard Award winning publication about drinking culture.
Condé Nast Entertainment has named Maria Valero to lead business affairs for its digital video division. Valero joins CNÉ from Audible, an Amazon company, where she served as VP of business affairs and content.
The New York Times Company announced that David Rubin has been named senior vice president and head of brand. Most recently, Rubin was head of global brand marketing at Pinterest.
Advertising Age has named Josh Golden the brand's new publisher. Golden is currently VP-global digital marketing at Xerox.
UBM has appointed Simon Hollins as group chief information officer. Most recently, Hollins was CIO for Oxford University Press.
Mike Dodge, formerly COO at Evolve Media, has been named CEO at theAudience while Debbie Menin, formerly the head of strategic partnerships at Federated Media, also joins theAudience team as the EVP of Strategic Partnerships.
Rachel Abrahamson has been named senior editor, parenting, at Us Weekly. She had been staff editor, parenting, there.
Real Simple has named Liz Loerke its new staff editor. She had been staff editor at Us Weekly.
Nick Maslow has been named digital news editor at Entertainment Weekly. He had been staff editor at People.
Additionally, Nolan Feeney has been named staff writer at EW. He had been a writer at Time.
Meet the Author
---