Joseph Messer Named Publisher of Travel + Leisure | People on the Move – 4.13.16

Jay Fielden beefs up Esquire's editorial, Playboy names a new CFO, and more...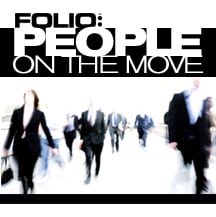 Joseph Messer has been promoted to publisher of Time Inc.'s Travel + Leisure. In this role, he will lead the Travel + Leisure advertising sales and marketing team and will develop strategy for increasing brand revenue.
Most recently, he served as associate publisher of Time Inc.'s Food & Wine. Messer was instrumental in creating many of the brand's largest integrated programs, collaborating with clients such as California Grown and San Pellegrino.
This promotion marks a return to Travel + Leisure for Messer. Before joining Food & Wine in November 2012, he was a member of Travel + Leisure's sales team for more than seven years, holding several roles, including Southwest director and advertising director.
Messer will lead Travel + Leisure along with editor Nathan Lump as the brand continues to build. With this change, Travel + Leisure publisher Jay Meyer is leaving the company.
---
Here are the rest of this week's people on the move:
Jeff Litvack was named CEO of social media marketing firm ClearView Social. Litvack spent nearly two years as group president of ALM Media before joining ClearView. Prior to ALM, he held a variety of leadership roles at the Associated Press.
Veteran media executive David Israel has been named CFO of Playboy. Prior to joining the company in 2012, Israel was the chairman, CEO, and founding partner of Procysive Corporation, an online intelligence and competitor/opposition research start-up.
Lainna Fader is joining the New Yorker as associate director of audience development. She was most recently the engagement editor at New York Magazine.
Tyler Rogoway is joining Time Inc. to cover defense and aviation topics for its car-culture-focused digital destination, TheDrive.com, as well as /Drive video network. Rogoway joins Time Inc. from Jalopnik.com, where he was editor for the Foxtrot Alpha subsite.
Esquire's new editor, Jay Fielden, has landed a slate of prominent writers for the magazine. New Yorker theater critic John Lahr and New York Times literary critic Dwight Garner will both be filing for the monthly. Additionally, Jay McInerney will be returning to the brand.
Patti Adams Martinez is the new deputy editor at Allure. She's the former deputy editor at Nylon.
Michael Medwig has been named the new CRO of Haymarket Media in the U.S. Before joining the company, Medwig was VP of integrated sales at the Newspaper National Network/N3 Digital.
TEN: The Enthusiast Network has announced the appointment of a new management team to lead the strategy and execution of the action-sports themed Dew Tour:
A 12-year veteran of Transworld/TEN, most recently as senior marketing director, Adam Cozens has been appointed VP/GM of the new management team, Cozens will oversee the strategy and execution, daily operations and sales efforts for Dew Tour.
Newly appointed operations director Anthony Dittmann comes with extensive action sports event experience. Most recently, he served as senior director of operations for Dew Tour under NBC's management of the event and prior to that spent 15 years at ESPN.
Event operations manager Jessica Gray also comes on board at TEN with previous Dew Tour experience having served as senior associate, event operations for Dew Tour under Alli Sports.
Courtney Gresik joins Dew Tour team as the business and sponsorship manager. She most recently served as business manager for the sports & entertainment division of TEN.
Gerhard Gross has been named the Dew Tour content director. Most recently, he was the director of the Protect Our Winters Riders Alliance and managing editor at Transworld Snowboarding.
Meet the Author
---