Nat Geo Expands Digital Team: People on the Move | 3.30.16

National Geographic Partners expands digital team, Marie Claire names an associate publisher, and more...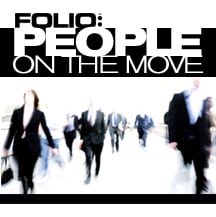 National Geographic Partners is expanding its digital team by announcing six key appointments, including a new executive editor overseeing digital content and new editors for digital news and photography.

"I'm delighted to have the opportunity to promote and hire these talented leaders in digital journalism who all share National Geographic's passion for storytelling," said Susan Goldberg, editor-in-chief, National Geographic magazine and editorial director, National Geographic Partners.

Dan Gilgoff has been promoted to executive editor for digital. He joined National Geographic in 2013 as director of digital news. He was previously religion editor at CNN.com.
Patrick Witty joins National Geographic Partners as deputy director of photography for digital, leading the digital photography team as well as contributing to National Geographic magazine. Patrick was most recently the director of photography at WIRED.
Laura Helmuth joins National Geographic Partners as director of digital news. Laura was an award-winning writer and science and health editor at Slate since 2012.
---
Here are the rest of this week's people on the move:
Marie Claire has announced that Stacy Bettman will become associate publisher of advertising. Bettman, who returns to Hearst from her role as associate publisher of Allure, was formerly the associate publisher of Seventeen from 2004 to 2010.
The Daily Dot has announced the appointment of Amy Vernon as director of audience engagement. Prior to joining the Daily Dot, Vernon most recently served as an independent consultant with expertise in traffic generation, community building, content, product, and pop culture.
Luis Vega has been named creative director at Better Homes and Gardens. He had been design director at Prevention.
Curt Nickisch has been named senior editor of Harvard Business Review. He was previously business and technology reporter for Boston's NPR news station, WBUR.
Golfweek has promoted Henry Robinson to the position of associate publisher. Robinson has been with Turnstile Media Group – Golfweek's parent company – for a total of 16 years and has held various positions, including publisher of the former Golf & Travel magazine.
POPSUGAR Inc. announced that Geoff Schiller has joined the company as chief revenue officer for the media brand.
Dayle Duggins has been promoted to digital director of 417 Magazine. Duggins brings three years of experience to the position with 417 Magazine, starting her career as an editorial intern.
postPerspective has announced it's appointed Dayna McCallum as its publisher. Most recently, she served as senior strategist for Ignite Strategic Communications.
Garden & Gun has announced new hires, promotions, and expanded roles for the advertising and creative services teams. Internal appointments and promotions include:
Sam C. Griffin, who joins in the new role of executive director, creative services. Griffin is a longtime G&G collaborator.

Colleen Call is promoted to the new role of executive director, integrated marketing and partnerships. Call was previously the creative services director at the company.

Clay Dunnan is promoted to the new role of senior integrated marketing manager. He was previously creative services manager.

Vanessa Gongora is hired as senior integrated marketing manager; she was previously special projects manager.

Kristin Mayhall is hired as brand development marketing manager; she was previously business development marketing manager.
Meet the Author
---