People on the Move

Outside gets in on sponsored content and more…
Traditional lines between ad and edit are being redefined across the publishing industry—and Outside is getting in on the trend.
The title's executive editor, Sam Moulton, is jumping to the business side where he'll take on the title of content marketing director. Moulton has been at the magazine since 2006, including his stint as executive editor for the last five years, so he's a natural choice for a brand looking to integrate sponsored content into its mix as seamlessly as possible.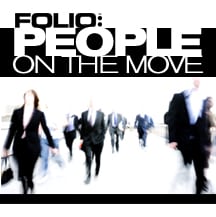 "Over the past two years, Sam has been intimately involved as our editorial liaison with the marketing and sales department and has played a major role in many of our integrated platform successes," says Scott Parmelee, Outside's publisher, in a statement. "As content integration continues to play a critical role in the business success of the Outside brand, Moulton is the natural choice for the job bringing a unique skill set and vast knowledge of Outside's brand and content."
Outside is the latest in a growing list of major publishers to attempt to integrate editorial and sales as part of a sponsored content initiative. Condé Nast made headlines in January with it announced that its editors would be directly involved in creating sponsored content campaigns.
Here's the rest of this week's people on the move:
Justin Etheridge is the new EVP of Time Out North America. He is a Time Out veteran and has been with the brand for more than 13 years, joining the team from Time Out Australia.

Mike Bruno was promoted to senior VP of digital content for Billboard. Under Bruno's leadership, Billboard.com experienced an increase of 77 percent year-over-year.

Christian Lorentzen joined New York Magazine as a book critic and its entertainment site Vulture.com. In addition to reviews, he will also write longer assessments and essays on books.

Camille Perri joined Cosmopolitan as the books editor at large. In this role, she will serve as the point person for all books coverage, including first serial rights, excerpts and author opportunities.

Garden & Gun promoted Ginger Sutton to associate publisher. She will now oversee the growth and development of the magazine's advertising partnerships.

Atlantic Media's Government Executive Group has hired Andrea Ostrander as its vice president of events. She'll be responsible for creating and producing more than 80 events annually as part of an expansion of the group's experiential offerings. Ostrander had been director of events for TechAmerica previously.

Penton's Design Engineering & Sourcing Group has added Shannon Alo-Mendosa and Nemanja Jokanovic as regional account managers representing the eastern U.S. and Canada, and western U.S. and Canada, respectively.

Facebook tapped former InStyle publisher, Karin Tracy, as its beauty industry lead. Tracy will help beauty brands market more effectively on the platform and develop strategies for these brands through Facebook and Instagram.

TIME magazine announced several new hires and promotions.

Julie Shapiro joined as a news editor on the global continuous publishing desk. She held a previous role at DNAinfo where she won multiple awards for her coverage.

Kirsten Salyer is now deputy ideas editor. She was previously at Bloomberg View, where she commissioned and edited columnists and managed social media.

Dana Lacey joined the team as partnerships editor to work with Callie Schweitzer, overseeing the network of internal and external content partnerships.

Eliza Berman recently joined as associate editor, writing and editing for LIFE.com as well as contributing to the entertainment and newsfeed coverage.

Tyler Borchers joined as the audience engagement editor. He has helped grow Time's social media, search referrals, partnerships and newsletters.

Miles Kohrman was named homepage editor, coming from Fast Company where he was an editorial assistant.

Dan Stewart became continuous news editor, working to oversee the day-to-day operation of the publishing desk. He was previously a senior editor at The Week.

Alex Fitzpatrick became deputy technology editor. He joined the Time team from Mashable back in 2013 and will now work with the assistant managing editor.

Jack Dickey became a staff writer. Since he joined the company to write for both TIME and Sports Illustrated in 2013, he has written major feature articles including a cover story on Taylor Swift.

Andrew Katz was named news editor on the global continuous desk. He has spent the last year as homepage editor and joined the team as a reporter two years ago.

Sarah Begley became web reporter, working with the entertainment team. She joined Time as a digital operations editor in 2013 and manages feature planning and editorial calendars.
Meet the Author
---