People on the move 9.4.14

House Beautiful, Dr. Oz The Good Life, CNN and more...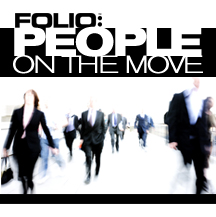 NewBay Media has named John Laposky editor-in-chief of TWICE. Laposky had served as the magazine's managing editor since 1995.
Grayle Howlett was named chief revenue officer for TV Guide Magazine. Howlett had been publisher for North American Media Group since 2010.
New York Times Magazine has hired Emily Bazelon as a staff writer. Bazelon had been a senior editor with Slate for nine years and was a frequent contributor to NYT Magazine.
Gina Sanders was named president of the newly-created group, Condé Nast Global Development. Sanders had been president and CEO of Condé's Fairchild Fashion Media for the last four years before it was sold to Penske Media last month.
House Beautiful has named Elefherios Kardamakis as design director. He was most recently a freelance creative director at Redbook.
Zach Wolf has been named managing editor at CNN Politics Digital. He was previously senior planning editor at CNN.
Bruce Perez has been named photography director at Dr. Oz The Good Life. He previously held the same role at Redbook.
Meet the Authors
---