People On The Move | 9.20.12

Newsday and The Daily Beast, Marie Claire, New York Magazine...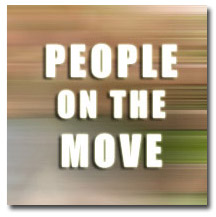 Marie Claire has welcomed back Anne Fulenwider to serve as its editor-in-chief. Fulenwider had previously served as the magazine's executive editor, but was most recently editor-in-chief for Brides.

Kristen Heinzinger has been named associate editor of PLANSPONSOR. Heinzinger was previously serving as copy editor for PLANASPONSOR, PLANADVISER and PLANSPONSOR Europe.
ALM has named Jeffrey Litvack as senior vice president of digital media. Litvack joins ALM from iCircular, where he as the chief operation officer and general manager.

Winston Ross has joined the staff of Newsweek and The Daily Beast as a national correspondent. Ross had been serving as a stringer for the publications and as a staff reporter for the Register-Guard. Also, David Freedlander is now a senior political correspondent for both Newsweek and The Daily Beast. Freedlander had served as a writer for The New York Observer and as editor of Politickerny.com.
New York Magazine has named Rebecca Ramsey as its fashion editor. Ramsey was previously the fashion market editor at Lucky Magazine.

Betsy Fast has been named as site director for Seventeen. Fast was previously editor-in-chief at DoSomething.org.

Molly Marchese has joined Time Inc. as its integrated media sales director of branded solutions. Marchese joins the company from Starcom MediaVest Group, where she was vice president and media director. Mark Fikany has been promoted to group advertising director for Time Inc.'s style & entertainment group. He previously served as advertising manager for the group. Also, Lori Stanley has been promoted to group director for Time Inc.'s lifestyle group. Stanley was previously with Martha Stewart Living Omnimedia, working on its multimedia platforms and brands.
Smithsonian Media has appointed Lori Erdos as business development director for its digital products. Erdos joins Smithsonian Media from Gannett, where she was vice president of advertising sales.
The Economist has named Riva Richmond as its editor for the management thinking group. Before joining publication, Richmond was working as a freelance tech journalist.
Livingly Media Inc. has expanded its sales team with three additions. Georgia Rappleye has been named as account director. Rappleye has previously held senior sales positions at SheKnows.com and CBS. Erin Doyle has been named account executive. Doyle previously served as an account executive at SheKnows.com. And Chase Dashiell has been named as an account manager. Dashiell had been serving as a media planner for MEC Global.

Christine Rannazzisi-Gerstein has been named as associate publisher and group marketing director for Country Living, Good Housekeeping, and Woman's Day. Rannazzisi-Gerstein has been with Hearst's Country Living since 2000, where she began as marketing director.
Meet the Author
---