People On The Move | 9.13.12

The Week, Cosmopolitan, Better Homes and Gardens, Seventeen…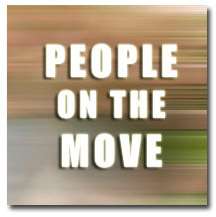 Seth Rosenfield has joined Investment Bank Petsky Prunier as managing director. Rosenfield joins the company from BMO Capital Markets, where he led information services and business media coverage.
Time Inc. has named Kelly Conniff as its new social media editor for TIME. Conniff was formerly with the National Geographic Society, where she was social media manager.

Joseph Walker is now reporting at Dow Jones Newswire. He previously reported for The Wall Street Journal's FINS.com.
Cotton Delo has been promoted to San Francisco bureau chief for Advertising Age. Delo began working at the publication in August 2011, and served as a digital reporter.
The Week has named Marc Ambinder as its editor-at-large. Ambinder recently served as a White House correspondent for the National Journal.
Hearst Publications has announced editorial changes at Cosmopolitan and Marie Claire. Editor-in-chief Kate White is stepping down from her role, but will remain with the magazine as an adviser. Joanna Coles, editor-in-chief of Marie Claire will step in for White at Cosmo.
O, The Oprah Magazine has promoted Robin Beck to director of fashion market and accessories. Beck previously served as fashion market editor for the magazine. Also, Britton Taylor has joined the publication as a fashion assistant. Taylor formerly filled this role for The Wall Street Journal.
Meredith's Better Homes and Gardens announced several editorial changes to its publication. Greg Kayko has been named managing editor. Most recently, Kayko was serving as editorial director of Special Interest Media. Kelly Ryan Kegans has been promoted to senior deputy editor, home design. Keagans had been serving as home design's assistant deputy editor. Melissa Feldman has joined as East Coast home editor. Most recently, served as an editor for International Interior Design Association's book titled "What Clients Want." Lastly, Maggie Meyer has been promoted to senior food editor. Meyer had been serving as graphic designer and assistant art director for the food group.
Seventeen has named Bethany Heitman as its executive editor. Heitman joins the magazine from Cosmopolitan, where she served as features director. Also, Kaitlin Menza has been promoted to lifestyle editor. Menza had been serving as the associate lifestyle editor.
TMG Custom Media has tapped Keith Sedka to serve as vice president of client partnerships. Sedka joins the company from Meredith Xcelerated Marketing, where he was chief marketing officer.

FITNESS Magazine has tapped Molly Ritterbeck as its associate beauty editor. She joins the magazine from Seventeen, where she served as beauty assistant.
Dionysios (Dennis) Pilarinos has been named director of technology services at American Express Publishing. Pilarinos had been serving as director of technology for Scratch Music Group.
Meet the Author
---