People on the Move | 9.1.11

Coastal Living, Chicago Magazine, Glamour…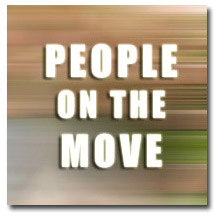 Kate Dailey is now with BBC as senior magazine writer, and will cover American news. Dailey comes from Newsweek, where she acted as senior articles editor.
At Chicago Magazine, Elizabeth Fenner is editor-in-chief. Before this, Fenner acted as executive editor at Women's Health.
CIO Insight editor-in-chief Susan Nunziata is now west coast bureau chief of Ziff Davis Enterprise.
At Modern Healthcare, Ashok Selvam is named reporter. Selvam joins the Modern Healthcare team from the Daily Herald.
Abbe Wright moves from assistant to the creative director at O, The Oprah Magazine to assistant editor.
David Noonan joins Reader's Digest as national affairs editor. Noonan is a former senior editor with Newsweek.
Coastal Living names Dan Josephs as its design director; Josephs joins the magazine from Travel+Leisure, where he was consulting art director.
Glamour sees several promotions in its new operations department, which is responsible for managing production of its print, web and digital properties. Sean Mize is now director of operations, and Robert Campos is moved to managing editor; Tari Ayala is promoted to deputy managing editor. Katherine Thomsen, former managing editor with GQ.com, joins the Glamour team as digital managing editor. Glamour also brings Andy Young onboard as research director. Young is formerly the arts editor and research editor with The New Yorker.
The Hospitality Design Group and Hospitality Design Magazine announce a series of changes in its staff rosters. The trade management group names B. Elizabeth Grimsley, a former consultant with Grimsley and Group, as conference director. Alia Akkam is now managing editor with Hospitality Design; she joins HD from Beverage Media Group, where she acted as managing editor. More news from HD includes the promotion of Stacy Shoemaker Rauen from senior managing editor to executive editor.
Danielle Reed is now executive editor with Financial Planning. Reed previously served as a writer for Debtwire.
At OUT Magazine, William Van Meter is now features editor. Before this, Van Meter was senior editor for Esquire's Spring 2011 Big Black Book.
A
Advertising Age welcomes Jason Del Rey, a former senior reporter with Inc. magazine, as a digital reporter.
Megan Barnett is promoted from deputy managing editor to managing editor at Fortune.com.
Kierna Mayo joins Ebony.com as editorial director. Mayo comes from Tyra.com, where she held the same role.
PCMag takes on Meredith Popolo as assistant editor. She joins the publication from Syracuse University's Equal Time Magazine, where she served as editor-in-chief.
Meet the Author
---