People on the Move | 8.4.11

Details, PC Gamer, Whisky Magazine, People StyleWatch…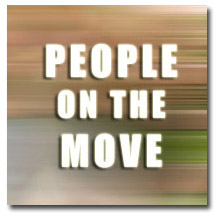 Jed Horowitz is now financial companies editor at Reuters; before this, Horowitz was wealth management editor with the news publisher. Liana Balinksy-Baker, a former intern at Reuters, is now a reporter with the technology, media and telecommunication team.
As of August 8, Hannah Benjamin will act as corporate finance reporter with Bloomberg News. She has recently departed from Dow Jones Newswire, where she acted as capital markets reporter.
Mike Guy, previous editor-in-chief of Hemispheres, is named articles editor with Details. Joe Keohane, former executive editor with Hemispheres, will take over Guy's role with the United Airlines in-flight magazine.
Over at Mergermarket, Riley McDermid is acting as a mobile/tech reporter with the Financial Times Group. McDermid served as a contributing reporter for VentureBeat before joining Mergermarket, as well as a syndicated reporter for The New York Times and Reuters.
Tyler Wilde, former features/community editor for GamesRadar, is now an associate digital editor with PC Gamer.
Steve Mitchem, vice president of the Destination Publishing Group with Pace Communications, has also worked as vice president and publisher with U.S. Airways Magazine for the past months.
Alan Schwarz will be covering education as a national correspondent with The New York Times; previously, he was a sports reporter with the publication.
Dan Berrett is a senior reporter with The Chronicle of Higher Education, covering teaching and curriculum in "The Profession" section of the publication. Berrett acted as a reporter for Inside Higher Ed since the fall of 2010.
At the Real Deal, Miranda Neubauer is now editorial assistant, and Sarabeth Sanders moves up from Web reporter to reporter.
Mark Gillespie is named US contributing editor with Whisky Magazine.
After acting as fashion assistant for Glamour, Kara Studzinski joins People's StyleWatch as editorial assistant.
John Korpics is named vice president, creative director of print and digital media with ESPN The Magazine and ESPN.com. Previously creative director with Fortune, Korpics will begin in this newly created role September 6.
Sophie Pera, formerly associate fashion editor of Vogue, is Town & Country's new fashion market editor.
Barrett Sheridan is now tech editor with Bloomberg Businessweek; he was promoted from this previous position of associate editor. He replaces Jim Aley, who is now features editor with the publication.
At Mpls. St. Paul Magazine, Heidi Raschke is managing editor for special projects. She joins the publication from St. Paul Pioneer Press, where she was senior features editor.

Dan Costa is now editor-in-chief of PC Mag; Costa was the executive editor of the publication.
Daniel Roth left his position of managing editor Fortune's digital initiatives to join Linkedin as executive editor.
Matt Gunn, formerly of Bank Systems & Technology, is a reporter with Fundfire, covering pensions.
At Technology Review, Antonio Regalado is now the business editor. Regalado is a former contributor to Brazil's Science magazine.
Meet the Author
---