People on the Move | 8.25.11

American Banker, The New York Times Magazine, Fortune…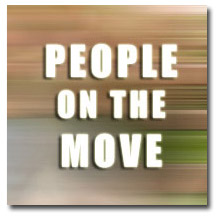 James McCann is now vice president with Kalmbach Publishing.
Daniel Taitz is now chief administrative officer, general counsel and corporate secretary with Martha Stewart Living Omnimedia. Before this, he was SVP of business affairs with Univision Communications.
Maria Aspan is named consumer finance editor with American Banker. Before this, Aspan served as a banking reporter at Reuters. 
Capital New York welcomes a sleuth of new staffers. Azi Paybarah, formerly a political reporter with the New York Observer, will join Capital New York as a politics reporter. Reid Pillifant, also coming from the New York Observer, will start at Capital New York September 1 covering politics. Completing the trio departing from the weekly Observer is Dana Rubinstein, who freelanced between reporting for the Observer and now joining Capital New York as a politics reporter. Joe Pompeo, a former media reporter with Yahoo! News, will also be joining Capital New York after the Labor Day holiday.
Previously a story editor with The New York Times Magazine, Greg Veis will now be covering politics. Jon Kelly joins the magazine as front section senior editor. Kelly is formerly senior editor with Bloomberg Businessweek.
Kyle Pope joins Newsweek as editor-in-large. Pope will continue his work with Vanity Fair and Foreign Policy as contributing editor.
At Fortune.com, Matt Vella is now senior editor. He comes from AOL/Huffington Post, where he directed news and financial coverage. Also new at Fortune is Miguel Helft, who will act as senior writer with the magazine. Helft is formerly of The New York Times, where he was technology reporter.
Jonathan Hayter is now the new media editor with The National Law Journal, where he previously served as senior web editor. Richard Binder is promoted from assistant web editor to senior web editor with the publication.
At Fitness magazine, Eric Schwarkopf is promoted from assistant publisher to publisher.
Amy Elliott joins Lucky Magazine as senior editor. Elliott was previously an executive editor with Brides Local.
Jennifer Barnett, formerly managing editor with Parks and Recreation Magazine, is now managing editor with The Atlantic.
The New York Observer Scooter, a new bi-annual magazine, will be launched on August 31. Peter Feld is editor-in-chief, and Elizabeth Spiers is also in charge of editorial.
At CNNMoney.com, Maureen Farrell, previously with Forbes as staff writer, is now markets writer.
Meet the Author
---