People on the Move | 7.3.14

Elle, ARTNews, Fortune and more…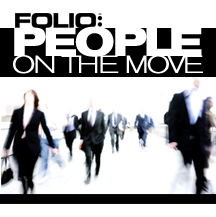 Dean Praetorius has left his role as director of trends and social media at The Huffington Post to join Gary Vaynerchuk in a new startup project.
Bloomberg LP has named Deirdre Bigley as chief marketing officer. She had been head of marketing communications at the company.
Meredith Xcelerated Marketing has named Dawn Furey as senior vice president and head of social. She had been director of client services at Deep Focus.
ARTNews has appointed Izabela Depczyk as publisher. She had been investment manager at Redline Capital Management. Sarah Douglas has also joined ARTNews as editor-in-chief from her role as cultural editor at The New York Observer.
Fortune has promoted Clifton Leaf from assistant managing editor to deputy managing editor. Brian O'Keefe has also been promoted to international editor from assistant managing editor at Fortune.
Steven Levy has left his role as senior writer for Wired to join blogging site Medium. Also, Melanie Altarescu has become head of strategic initiatives at Wired. She was previously executive director of integrated marketing at The New Yorker.
Evan Campisi has been named design director of Elle. He had been design director of Nylon since 2012.
Rachel Van Dongen has been appointed deputy managing editor of Politico. She most recently served as Politico's congressional editor.
Fusion has named Jane Spencer as editor-in-chief of digital. She had been founding editor at The Daily Beast.
Harry McCracken has been named technology editor at Fast Company after stepping down from his role as editor-at-large at Time.
The Associated Press has appointed Shelley Acoca as its East Coast entertainment and lifestyles editor. She was most recently senior editor at Fox News Magazine.
Meet the Author
---