People On The Move | 6.6.13

WIRED, AARP, This Old House and Cooking Light...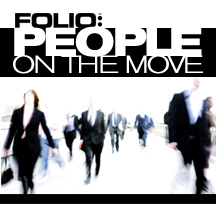 WIRED has made several changes to its editorial and design team:
• Claudia de Almeida has been promoted to design director. She was serving as deputy design director.
• Josef Reyes is now art director. Reyes was previously deputy art director at New York Magazine.
• Eric Capossela is now senior art director. He joins the magazine from Atlanta magazine, where he was a design director.
• Scott Broock will fill the newly created role of executive producer. He joins the magazine from The Daily, where he was a senior producer.
• Cliff Kuang joins the magazine as senior editor, design. He joins from Fast Company, where he served as an editor.
• Susan Murcko has rejoined the magazine as a senior editor. She was most recently working in freelance.
Mike Barish has joined Thrillist as a travel contributing manager. Barish was previously an executive editor at Shermans Travel.
Marie Claire has named Kayla Webley as senior editor. Webley joins from Time, where she served as a writer and reporter. Also, Courtney Weinblatt has been named market director. Weinblatt returns to the company after serving as a fashion director at Issay.com
Isaac Peachin has joined Penton as content products director. Peachin most recently served as senior product marketing manager for Amazon's affiliate marketing channel called Amazon Associates.
Jebediah Reed has been named deputy editor at NYmag.com. Reed was previously enterprise editor at The Daily.
AARP has named Robert Love as editor-in-chief. Love has held editorial positions at The Week, Rolling Stone and Reader's Digest.
Surface has been promoted Spencer Bailey to executive editor. Baily was previously serving as an articles editor.
Philip Barber has joined Spanfeller Media Group as chief technology officer. Barber was formerly senior director at WebOps and Technology.
This Old House has promoted Nathan Stamos as publisher. Stamos was serving as acting publisher, and before that was associate publisher.
Bill Garrels and Andy Hawk have joined AIM's Warren Miller Entertainment group. Garrels will serve as director of corporate sponsorship, and Hawk as director of industry partnerships. Garrels was publisher of the compnay's American Cowboy title, and Hawk was the company's director of Wintersports, overseeing SIA Snow Show Daily.
Cooking Light has promoted Lee Cordobés to associate editor. Cordobés was serving as an integrated director at the magazine.
Meet the Author
---