People on the Move | 6.21.12

POLITICO, Michigan Avenue, Gawker, Prevention…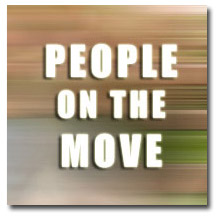 Greg Emerson has joined Newsday.com as deputy editor. He was previously an editor and writer in the personal finance section of TheStreet.com.
Jazzi McGilbert is named Web editor for NYLON magazine. Previously, she served as a freelance writer and editor for The NYLON Daily, Los Angeles.
POLITICO named Steve Friess as a senior writer. Friess recently completed a yearlong Knight-Wallace Fellowship at the University of Michigan and was a freelance writer. Elizabeth Titus is named Web producer at POLITICO. She recently served as an intern at The Texas Tribune.

TransWorld Media has promoted Adam Cozens to director of sales and marketing. Cozens previously served as publisher for TransWorld's SNOWboarding and Business titles.
TSB, a web site that publishes dating advice and general men's interest stories on a daily basis, added two contributors. Alex Matlock and Ian MacKay will both contribute to TSB. Matlock is a PhD candidate, studying social psychology, and MacKay manages the website Alpha Male Examples.

J.P. Anderson was named editor-in-chief of Michigan Avenue. Anderson is a well-known culinary and international travel writer and editor, and joins the publication from WHERE publications, where he was an editorial director.
The Financial Times announced changes in its senior editorial staff. Martin Dickson will become US Managing Editor, overseeing print and online editions in North America. He was formerly a deputy editor for the publication in London. Gary Silverman was promoted to the new post of deputy US managing editor. He will continue his duties as US news editor as well.
Ray Wert was named the executive director of content at Gawker. He was previously editor-in-chief of Jalopnik. Matt Hardigree was named editor-in-chief of the automotive blog Jalopnik, replacing Wert. He was a writer and editor for the website.

Ruth Franklin has been named contributing editor at The New Republic. Franklin was formerly a senior editor with the publication. Greg Veis has returned to The New Republic as executive editor.  He was most recently a story editor for The New York Times Magazine.
Money magazine named Kristen Bellstrom as senior editor. She was recently a senior editor for SmartMoney.

Matthew Doig was named director of investigations/CAR at Newsday. Doig was previously an investigations editor with The Sarasota Herald-Tribune.

Jonathan Camhi was named associate editor at Bank Systems & Technology. He was previously a metro reporter for the Hindustan Times in Delhi.
Prevention magazine named Amanda First as an editorial assistant. She most recently worked as a contributor for Luckymag.com.

Rachel Burke was promoted to director of social media at Bradford Media Group. Burke was serving as a social media manager for the company.  
Meredith Xcelerated Marketing named Georgine Anton senior vice president, chief client officer. Anton rejoins the company from Atlantic Media Co., where she served as a senior vice president.

Quartz has named Michael Cascio as vice president of global revenue. Cascio joins the magazine from Gawker Media, where he was director of sales.

TIME Style & Design has tapped Chris Campbell to be a contributing editor. Campbell is a freelance stylist and has worked with a number of publications, including The New York Times Magazine, Details, and Departures.
Meet the Author
---