People on the Move | 6.14.12

FOLIO:, Mashable, WIRED, Men's Fitness…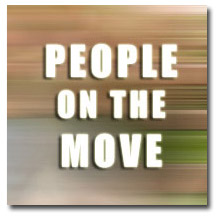 Gautam Ranji joins Hearst as senior vice president of licensing and business development. Ranji was formerly a senior vice president of corporate development at Dun & Bradstreet.

Michael Robinson is named vice president of e-commerce for Martha Stewart Living Omnimedia. Robinson joins the company from Anthropologie retail clothing, where he was instrumental in building the brand's digital marketplace.
Charles R. Croft is promoted to president of Kalmbach Publishing Co. Croft has served the company for 14 years, and most recently served as vice president of finance and administration.

Spencer Beck named editor-in-chief of Los Angeles Confidential Magazine. Beck was formerly an editor-in-chief for Los Angeles magazine.

Tory Burch joins InStyle as a monthly advice columnist. Burch is a well-known fashion designer.
Rodale Inc. names Michele Murphy associate publisher of marketing for Prevention. Murphy joins the company from the National Geographic Society where he was vice president of global marketing.
Amanda Wills joins Mashable as an associate editor. Wills previously worked as a freelance writer.

Michael Copeland joins WIRED as a senior editor. He joins the publication from Fortune, where he was a senior writer.

Andrew Daniels is promoted to online associate editor of Men's Health. He was formerly an assistant editor for the magazine.

Darhil Crooks is named creative director of The Atlantic. Crooks previously served as creative director for Ebony.

Maureen Alley joins the Wood Group as content manager for its "NueMedia" group.  Before joining the company she was a community editor for ForResidentialPros.com

Popular Mechanics names Rachel Z. Arndt as assistant technology editor. She joins the publication from Fast Company, where she was an assistant editor.

Raha Lewis joins People Magazine as a staff writer. Lewis was previously an associate editor at the Los Angeles Times.

Men's Fitness names Amanda Pressner as digital director. She joins the publication from Citypath.com where she was an editorial director.
Anjelica Tan has joins Kiplinger's Personal Finance and Kipinger.com as a reporter. Tan was previously a deals intern for Bloomberg News.

Stefanie Botelho, associate editor of FOLIO:, a Red 7 Media holding, whose parent company is Access Intelligence, leaves the publication. Botelho will now serve in internal communications for Sun Products Corporation.
Meet the Author
---