People on the Move

National Geographic Partners has appointed its leadership team and more...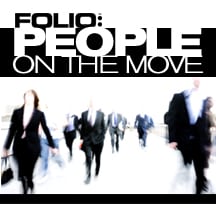 National Geographic Partners has appointed its senior leadership team. The group, formed through a majority ownership stake taken by 21st Century Fox in September, combines the National Geographic television channels and National Geographic's other media and consumer-oriented assets. Additional appointments are expected soon.
Ward Platt, who currently serves as chief operating officer of Fox International Channels (FIC) and CEO of National Geographic Channels International, will assume the new post of COO of National Geographic Partners. Platt previously served as president, FIC Asia Pacific & Middle East.
Susan Goldberg, editor-in-chief of National Geographic magazine, will continue in that capacity and add the title of editorial director, responsible for all of the publishing activities under the new venture. Prior to joining National Geographic in 2014, Goldberg was executive editor for Bloomberg News in Washington, D.C.
Courteney Monroe, who is currently chief executive officer of National Geographic Channels U.S., will serve as CEO of National Geographic Global Networks, overseeing global programming, operations and global marketing for the portfolio of National Geographic Channels. Monroe joined National Geographic Channels in 2012 from HBO, where she served as executive vice president, consumer marketing and digital platforms.
Jeffrey Schneider, current executive vice president of business and legal affairs for National Geographic Channels, will become EVP of business and legal affairs for National Geographic Partners. Schneider's team will have oversight of all legal dealings associated with the new venture.
Here are the rest of this week's people on the move:
The Hollywood Reporter has hired Joe Bel Bruno, deputy entertainment editor at the Los Angeles Times, as its news director. Bel Bruno will be in charge of breaking industry news and business coverage for The Hollywood Reporter in both print and online. He will begin his new role in the end of December and will report to Matthew Belloni, executive editor.
Keith Grossman and Viktoria Degtar have been named as newly-created global region ad sales heads at Bloomberg Media's New York and London offices, respectively. Before joining Bloomberg Media in June 2014, Grossman was the associate publisher of Wired and Ars Technica. Prior to her arrival at Bloomberg Media at the end of 2014, Degtar was the vice president of sales for The Huffington Post.
New York Magazine digital editor Ben Williams has announced that Ed Kilgore is joining as a political columnist for Daily Intelligencer, the magazine's news and politics blog. Previously, Kilgore was principal blogger for the Washington Monthly, a weekly columnist for Talking Points Memo, and managing editor for The Democratic Strategist.
Stacey Rivera has been named digital content director of Cooking Light and MyRecipes. She joins from Bon Appétit, where she most recently held the title of digital director/director of content operations.
Condé Nast Entertainment has appointed Jonathan Koa senior vice president, scripted programming. In his new role, Koa will be responsible for developing and producing scripted television projects for CNÉ. Koa previously served as a comedy executive at ABC, where he oversaw the production and development of the network's comedy series and worked with the industry's top comedy talent.
Time Inc. has announced the appointment of Christine Wu to the newly created role of vice president, strategic client solutions. She'll oversee corporate advertising strategy, sales development and B2B marketing. Wu was senior director, corporate marketing at Sony.
IBT Media, a global news organization, announced that Marc Perton has joined as editorial director, tech. Perton joins the company from Havas Worldwide where he was a creative director of content.
Meet the Author
---