People on the Move, 4.7.11

Backpacker, Parade, The Awl…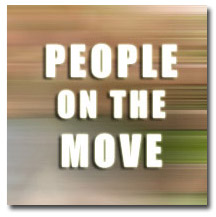 David Blanke, who has acted as co-managing director and CFO at Money-Media, will now act as the sole managing director. Money-Media includes Agenda, BoardIQ, Fundfire and Ignites.
At the Huffington Post, Joy Resmovits, recently a fellow at the Jewish Daily Forward, is now an education reporter. David Wood will be a military correspondent with HuffPo. Wood previously acted as national security correspondent for AOL's Politics Daily.
Kolie Crutcher will act as publisher and chief editor for GET MONEY Magazine.
Dawn Stover will act as editor with Bulletin for the Atomic Scientists for the next three months.
Carrie Frye is now managing editor with The Awl. Frye formerly wrote and edited the blog "About Last Night".
Vicki and John Girard are now editors of Kalamazoo Parent.
Emily Chasan has joined The Wall Street Journal as senior editor for its CFO Journal. Chasan was previously senior hedge funds reporter with Reuters.
Frances A. McMorris will now act as editorial director of special projects for the Investment Advisor Group at Source Media. McMorris will stay on as EIC of On Wall Street magazine.
Lisa Bertagonoli is now writing for the society column of Crain's Chicago Business.
Mark A. Newman has been chosen as senior editor for Remodeling Magazine. Previously, Newman worked as editor for Southern Breeze magazine.
Carolyn de la Pena and Louis Warren have been appointed co-editors of newly launched Boom: A Journal of California.
AJ Glasser, who most recently acted as news editor for GamePro Media, will now act as lead writer for Inside Social Games' Web site.
Tom Beaumont has been named news correspondent for the Des Moines, IA bureau of the Associated Press. Most recently, Beaumont acted as chief political reporter for The Des Moines Register.
Darren Murph has been promoted from associate editor to managing editor at Engadget.
Charlie Waters will act as assistant managing editor for Las Vegas Review-Journal. Waters most recently acted as director of editorial support services for Stephens Media.
J. Taylor Rushing is now assignment editor/multimedia producer with Capital News Connection. Rushing is the former U.S. Senate beat writer for The Hill.
Backpacker Magazine has promoted Matthew Bates and Michael Byrne. Bates, previously design director, will now act as the Outdoor Group's creative director. Byrne, who was the western sales director, has been named Backpacker's national sales director.
Michele Murphy is now the vice president/marketing for Parade Publications. Murphy joins Parade from National Geographic, where she acted as vice president/global marketing.
Meet the Author
---