People on the Move | 4.5.12

The Hollywood Reporter, Bonnier Corp., Seventeen...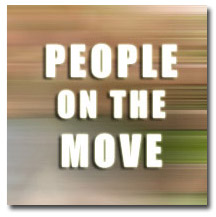 PGOA Media appoints Megan Sullivan as vice president of digital sales. Sullivan joins PGOA from Mom365 where she served as director of partnership sales and social media.
Jennifer Dansicker is now an editor at Maryland Family Magazine. Dansicker is also an editor at the Hartford Magazine, as well as the special projects editor of Chesapeake Home + Living Magazine.
Ashley Lutz joins Business Insider as a reporter. She joins the publication from Bloomberg News, where she served as a reporter.
Los Angeles Magazine appoints Nancy Miller as deputy editor of its "Buzz" section. Miller previously served as West Coast editorial director at Fast Company.
Devin Tomb is named associate editor at Seventeen magazine. Tomb, previously an editorial assistant at Glamour, will cover relationships in her new role.
Emily McCombs is promoted to executive editor at xoJane.com. McCombs was previously the managing editor for the company's website.
Bonnier Corp. appoints John Driscoll as senior vice president of corporate sales. Driscoll joins the company from Just Marketing International (JMI), where he served as a senior vice president of partnership development.
The Hollywood Reporter names Georg Szalai international business editor. Szalai previously served as the publication's New York bureau as chief and business editor.
Davida Sidrane Hogan is named senior editor focusing on special interest projects at Martha Stewart Living. Hogan, a freelancer, will add this position to her responsibilities.
Kill Screen magazine has promoted intern Drew Millard to associate editor. Prior to joining the magazine, Millard worked as a freelance writer.
Sara Holzman joins SELF as a fashion assistant. She formerly performed the same task at Lucky.
Meet the Author
---