People on the Move | 4.19.12

Cooking Light, Redbook, The Verge…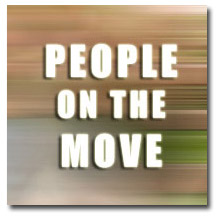 Money Magazine promotes Beth Braverman to social media editor and senior reporter. She was previously a reporter for the publication.

Jeffrey Rothfeder is appointed as editor-in-chief of International Business Times. He joins the publication from stategy+business where he served as senior editor.

David Harsanyi is named senior reporter at Human Events. Harsanyi most recently served as a columnist and blogger for GBTV's "The Blaze."
Meredith Corporation names Jon Werther chief strategy officer. Werther joins Meredith from Simulmedia, where he served as president.
Hearst Magazines International names Gina Garrubbo as senior vice president of Hearst Global Women's Digital Ad Network. Formerly, Garrubbo served as executive vice president of BlogHer.

Ashlea Halpern is now strategist editor at New York Magazine. She previously served as the magazine's weddings editor.

Scott Lowe joins The Verge as senior editor. He was previously an executive editor for IGN.com. Amar Toor also joins the publication as a news writer. He previously served as an editor at Endgagdet.

Amanda Flores joins Latina Magazine as beauty editor. Flores joins the publication from Family Circle, where she was an associate beauty and fashion editor.

Cooking Light announces the addition of two new columnists, Rozanne Gold and Naomi Duguid. Gold is a James Beard award-winning chef, and Duguid is an award-winning chef and cookbook author.

Redbook announces three critical moves at the magazine. Julie Arkin is named associate publisher of sales. She was recently a consultant with Hearst Home Group. Robyn Mait Levine, previously executive director of integrated marketing, is promoted to associate publisher of marketing. Finally, Katie Demetriou is named advertising director. She previously served as the magazine's Midwest director.

Julie Smartz is named vice president and general manager of brand development for Bonnier. Smartz joins Bonnier from Source Interlink Media, where she filled a similar role.
Ryan Kearney joins POLITICO.com as deputy breaking news editor. He was most recently news editor at TBD.
Meet the Author
---