People on the move 4.10.14

National Journal, Food & Wine, Cosmopolitan and more...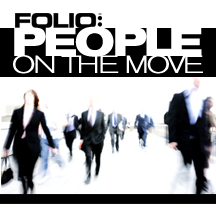 National Journal promoted Scott Bland to editor-in-chief. He was previously a senior analyst for Hotline.
CQ Roll Call named David Eldridge house editor. He was previously Web and political editor at The Washington Times.
Hanley Wood named Joe Maglitta as executive vice president of executive programs. Maglitta was formerly senior director of strategic content at Slashdot Media. Also, Paul Mattioli has been promoted to senior vice president of corporate sales. Mattioli was serving as vice president of corporate accounts.
Food & Wine named Sarah DiGregorio senior editor. She joined the magazine from Parade, where she was a food editor. And Yaran Noti has been hired as a features editor. Noti was serving as a writer at Food Network Magazine.
Belinda Lanks was named design editor at Bloomberg Businessweek. She was previously a senior editor at Fast Company.
Cosmopolitan tapped Amy Laine as integrated marketing director. She was formerly a partner at Hyperlaine.
Lesley Nadler is now executive director of digital video sales at Condé Nast Entertainment. Nadler was a director of digital media sales at Sony Pictures Entertainment.
Food Management named Eric Stoessel editor-in-chief. Stoessel was previously a features editor at Restaurant Hospitality.
Meet the Author
---