People On The Move | 3.6.13

Gotham, TIME, Glamour, Sports Illustrated and The Atlantic...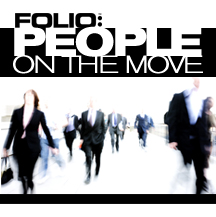 Jessica Duncan has been named features editor of Teen Vogue. Duncan was editorial director at I Like What You're Wearing.
Lymari Morales is now editorial director at Atlantic Media Strategies. Morales was editorial director at Gallup.
The Atlantic has named David Minkin as associate publisher. Minkin was serving as publisher at Breaking Media.
Josh DuBois is now a faith columnist at The Daily Beast. Dubois was serving as a faith adviser at the White House.
Katie Sherman has been promoted to senior copy director at Vogue. Sherman was previously the brand's associate copy director.
Sports Illustrated has named Brad Smith as photography director. Smith was formerly a senior photo editor at The New York Times.
Glamour magazine has made several changes to its staff over the last week:
• Andrea Bartz is now a senior editor. Bartz joins the magazine after serving as a freelancer.
• Jason Sheeler has been named articles editor at the magazine. Sheeler was previously a contributor at Texas Monthly.
• Genevieve Roth will take over as special projects director at the magazine. She previously served as an articles editor at the magazine.
• Sophia Banay Moura was named deputy articles editor. Banay Moura was serving as a features editor at Marie Claire.
Jared Shapiro has been named editor-in-chief at Ocean Drive. Shapiro was editorial director of news and entertainment at Bauer Publishing.
Zeke Miller has joined Time's Washington bureau as a political reporter. Miller joins Time from Buzzfeed, where he was a White House correspondent.
Niche Media has promoted Catherine Sabino to editor-in-chief of Gotham. Sabino was serving as the magazine's executive editor.
Meet the Author
---