People on the Move, 3.31.11

Future Plus, Financial Times, National Geographic, Health…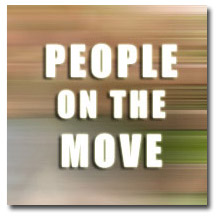 Future US has appointed Simon Cox as editorial director. Cox has worked with EDGE Magazine, PC Gamer and PC Format.
David Joachim, formerly banking editor, will now serve as weekend editor for Washington, D.C. bureau with The New York Times. Joe Nocera is now an opinion columnist with the publication. Amy Padnani has joined The New York Times team as web producer for national and sports sections. Previously, Padnani acted as education reporter for the Staten Island Advocate.
Barney Jopson has moved from assistant emerging markets editor to the US retail correspondent for the Financial Times.
Callie Schweitzer is now assistant to the publisher for Talking Points Memo. Schweitzer acted as EIC for Neon Tommy before joining Talking Points Memo.
David F. Carr, who is a former technology editor for Baseline Magazine and Internet World, will be a daily contributor to BrainYard.
Ben Comer is now senior editor with Pharmaceutical Executive. Comer was a reporter with Medical Marketing & Media.
Don Longo has been tapped as editorial director for Hispanic Retail 360, which is set to launch in April.
Gavin Daly has been named financial publishing director with Financial Times. Daly previously served as executive editor and co-managing director with Money-Media.
Kimberly Connaghan has been named vice president for travel and publisher of National Geographic Global Media. Connaghan formerly acted as travel brand director and associate publisher with the company. John McCormick has joined the company as director of digital advertising and strategy. Previously, McCormick was with Conde Nast Media Group as digital sales director.
Alexandra Kotur, former style director at Vogue, is now Town & Country Magazine's creative director.
The Huffington Post continues to expand their team. Trymaine Lee, who covered Harlem for the Metro Desk at The New York Times, is now senior reporter. Michael McAuliffe, who was Washington correspondent for the New York Daily News, is now senior congressional reporter. Michael Calderone will be senior media reporter as of April 11th. Previously, Calderone acted senior media reporter for Yahoo! News. Bonnie Kavoussi will join as business reporter. Lucas Kaver, currently editor of Unigo, will act as entertainment reporter.
Daniel Schafer, currently Frankfurt correspondent reporting on chemical, industry and technology, will now be private equity correspondent with Financial Times.
Richard Florida has been named senior editor for The Atlantic. Florida is the author of The Rise of the Creative Class.
Jamie Tarabay is now managing editor for National Security with the National Journal Group. Tarabay joins National Security from NPR, where she acted as foreign and domestic correspondent. Lori Santos, who was acting managing editor for National Security, will be managing editor for Breaking News.
Mitch Lipka will be writing consumer columns for Reuters and dealnews.com. He also is operating the site TheConsumerChronicle.com. Lipka was previously senior programming manager for AOL's WalletPop.com and the Consumer Alley.
Adam Fusfeld, formerly assistant editor with Business Insider, is now an editorial assistant with The Real Deal.
Maya Draisin is now associate publisher, marketing with WIRED. Draisin was brand and strategy director for the publication before becoming associate publisher.
Leslie Baldwin and Bonnie Hutchinson are now account directors with dash. Previously, Baldwin was account director with Hearst, and Hutchinson was integrated brand director at the Woman's Day Brand Group.
Precious de Leon is now managing editor with Kipp Report. Previously, Leon was deputy managing editor with Gulf Marketing Review.
Patrick Hipes is now managing editor with Deadline.com. Hipes formerly acted as assistant managing editor with Hollywood Reporter.
Foster Kamer is joining The New York Observer as senior editor. Kamer comes from Esquire, where he acted as online news and feature editor.
Amy Gorin, who acted as associate editor with Parents, has joined the staff of Health as senior editor.
Ben Klayman will cover General Motors with Reuters. Previously, Klayman covered the sports business for the news service.
Scott McPherson, previously art director, is now creative director with the Advocate Group.
Meet the Author
---