People On The Move | 3.27.13

San Antonio Magazine, Malibu Magazine, Depatures...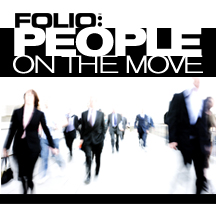 Jason Lundy has been named vice president and associate publisher at American Express's Departures. Lundy was most recently senior vice president of global marketing for the Belvedere Vodka brand at LVMH. The company has also named Eric Bizzak as vice president of sales for Travel + Leisure. Bizzak joins the company from The Week, where he was national advertising director.
Open Sky has named Ceslie Armstrong as publisher at San Antonio Magazine. Armstrong has been a radio show host, and editor for titles like Marie Claire, InStyle and Cosmopolitan.
Joan Warner has been named managing editor at Financial Advisor IQ. Warner was managing editor at Agenda.
Prevention.com has named Amy Rushlow as its managing editor. Rushlow was previously managing editor at Menshealth.com.
Will Leitch has been named lead writer at Sports on Earth. Leitch was formerly a contributing editor at New York.
Malibu Magazine has named Michelle Marcus as associate editor. Marcus was previously an assistant at Stardust Visions.
Meet the Author
---