People On The Move | 3.13.13

The Economist, InStyle, Playboy and Variety...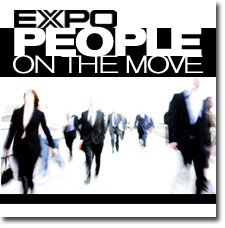 Tom DeFrank has joined National Journal as a contributing editor. He was the White House correspondent at Newsweek for 25 years before serving as Washington bureau chief of the New York Daily News.
Meredith Corporation's Better Homes and Gardens has named Eddie Ross as East Coast producer/editor for print and digital. In his new role, Ross will produce home, decorating, DIY, and entertaining stories for print, digital and video. Most recently, Ross was editorial director of Rue La La
InStyle has named Melissa Rubini as its style director. Rubini was formerly style director at MR Studio.
Jason Buhrmester has been promoted to executive editor at Playboy. Buhrmester was previously a senior editor with the magazine.
Time has named Moritz Loew as vice president of sales. Loew joins the magazine from Big Tent Media, where he was president and co-founder.
Variety has promoted Steven Gaydos to vice president. Gaydos will continue to also serve as the publications executive editor.
Michaele Moretz-Sosinski has been promoted to associate publisher of marketing at People StyleWatch. Moretz-Sosinski was previously the magazine's marketing director.

The Economist has named Riva Froymovich as its North American program and content manager. Froymovich was formerly a European economics correspondent for Dow Jones Newswires.

Paula Vasan has joined SourceMedia as a senior digital editor for the Investment Advisor Group. Vasan was serving as managing editor at aiCIO Magazine.
Law 360 has named Zach Winnick as its Los Angeles bureau chief. Winnick was serving as the publication's Los Angeles courts reporter.
Meet the Author
---