People on the Move

Wired shakes up its editorial team and more...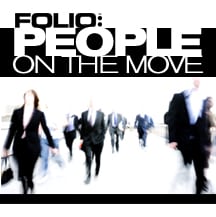 Wired shook up its editorial department this week, poaching David Pierce from The Verge to be its top personal tech writer. Editor-in-chief, Scott Dadich, also handed out several promotions, including naming Robert Capps head of editorial for Wired's magazine, website and live events. Mark Robinson and Joe Brown were also named executive editors for the brand's magazine and website, respectively.
Here are the rest of this week's people on the move:
The Economist named Zanny Minton Beddoes editor of the magazine. Beddoes had been serving as the title's business affairs editor.
Robb Report has named Robert Crozier as managing director of its international division. Crozier is a co-founder and had been serving as global business development director for Billionaire.
Garrett Graff was promoted to editor of Politico Maga​zine. Graff had been a senior writer.
Fortune has brought on Michael Lawton to be its new creative director, overseeing a redesign of the title. Lawton had been serving as Popular Mechanic's design director.
Sophie Donelson has been named editor-in-chief of House Beautiful. Donelson was most recently at Cricket's Circle.
Northstar Travel Media has hired David Blansfield to be executive vice president and group publisher of its meetings group. Blansfield joins Northstar after seven years as president of F+W Media.
Reed Exhibitions appointed Alicia Tillman as its senior vice president of fashion and vision. Tillman had been head of marketing and business services for American Express Global Business Travel.
Meet the Author
---