People On The Move | 2.20.13

Glamour, Woman's Day, Every Day With Rachel Ray, AARP...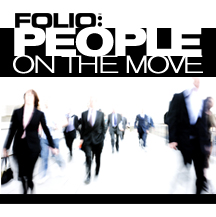 Glamour has named Andrea Bartz as a senior editor. Bartz was previously a freelance writer.
Dave White has been named chief technology officer at Quark. White was formerly the company's vice president of alliances and emerging technology.
Woman's Day has named Kassie Means as its publisher and chief revenue officer. Means was previously associate publisher of Country Living.

U.S. News & World Report has named Richard Satran as a senior editor. Satran was serving as a columnist for the publication.
Essence has named Vanessa Bush as editor-in-chief. Bush was serving as an executive editor for the magazine.
The Nature Conservancy Magazine named Matt Jenkins as senior editor. Jenkins was previously a contributing editor to High Country News.
Mike DeBartolo has joined AARP as vice president and chief revenue officer. DeBartolo was previously an executive vice president and publisher of Parade magazine.
Remedy Health Media has named Mike Collins as executive vice president of sales. Collins was formerly group vice president of sales at WebMD. The company has also named Aryeh Lebeau as senior vice president of client performance. Lebeau most recently served as general manager of the company's TheBody.com.
Samuel Homburger has been named integrated account manager at The New Republic. Homburger was previously an account manager at New York.

Every Day With Rachel Ray has named Alexa Weibel as associate food editor. Weibel had been a freelance writer and recipe developer.
Joe Weisenthal has been named executive editor at Business Insider. Weisenthal was previously a deputy editor at the publication.
Meet the Author
---