People on the Move | 12.2.10

Reader's Digest, Forbes, Summit Media Group, more ...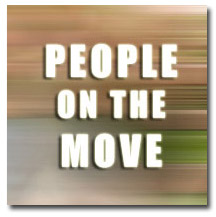 Mark Josephson, a 16-year veteran of Meredith Corp., takes over as vice president of sales for Reader's Digest Media. He most recently served as vice president and publisher of Better Homes and Gardens Special Interest Media.
Sherry Phillips returns to Forbes as associate publisher of ForbesLife and integrated luxury director for Forbes Media. Phillips has previously held positions of account manager and advertising director at ForbesLife and as director of Forbes Conferences. She most recently served as vice president of sales for The Philadelphia Inquirer.
Summit Media Group named Jim Chrzan publisher of Automation World. He takes over the position held by the late David Harvey, who was founding publisher of the magazine. Chrzan has been with Summit since 1994 and has also been publisher of Healthcare Packaging and Shelf Impact! and also served as audience development manager.
Hearst Magazine's Veranda has named Alexa Wilson to the new position of executive director of marketing. Wilson had been executive director of marketing at Hearst's Marie Claire since 2005. She has also served as marketing services director at Elle and director of promotions and marketing at Men's Health.
Prevention magazine named Siobhan O'Connor and Jessica Branch as senior editors. O'Connor was features editor at GOOD magazine, while Branch as senior news editor at Good Housekeeping.
Indie music and entertainment magazine Under the Radar promoted Robert Gleim to vice president of marketing and sales. 
Meet the Author
---