People on the Move | 12.15.11

AgWeek, Bloomberg Views, Buzzfeed…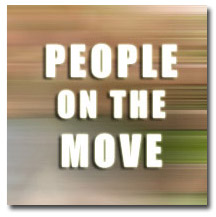 At Newsweek, Justine Rosenthal is named executive editor. Rosenthal is promoted from senior editor.
Barbara Bing, who acted as publisher with Garden & Gun, is now vice president of the magazine.
At Hip Hop Weekly, Cynthia Horner is named editor-in-chief.
Meredith names Sabine Feldmann publisher of More magazine. Feldmann will begin as publisher on January 9, 2012. She succeeds Christine Guilfoyle, who is now publisher of newly acquired Every Day With Rachael Ray.
TIME magazine promotes Michael Duffy to executive editor. In addition to this new role, he will also remain as Washington Bureau chief with the publication.
Conde Nast names Jo Ann Murray as senior vice president of human resources. Murray comes from the Reader's Digest Association, where she was senior vice president of global human resources.
The New Yorker names Alex Koppelman associate news editor for NewYorker.com. He previously acted as news editor with Adweek.
Matt Cherette is slated to join Buzzfeed as senior editor on January 3. Most recently, Cherette was a staff writer at Gawker.com.
Lisa Gibson, former associate editor of Biomass Power & Thermal magazine, is named editor. She replaces Rona Johnson, who is now part of AgWeek's staff.
Jason Kephart joins InvestmentNews as a reporter. Kephart departs from Fund Action, where he was also a reporter.
Michael Newman leaves Slate to join Bloomberg Views as an editor.
CEO Update announces Lori Sharn as reporter; she has written for USA Today, Public Works Financing and Congress Daily.
Meet the Author
---