People On The Move | 12.13.12

TV Guide, Backpacker, WSJ. Magazine, and The New Republic...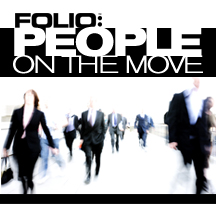 Robert Costa has been promoted to Washington editor of the National Review. Costa was serving as a political reporter for the publication.

The New Republic has named Ryan Kearney as a news editor. Kearney formerly served at POLITICO, where he was a deputy breaking news editor.

Doug Brod has joined TV Guide as executive editor. Brod was previously news director at Departures.

Velo has promoted Caley Fretz to tech editor. Fretz was serving as associate technical editor for the publication.

The Week has named Ben Frumin as its editor-in-chief. Frumin previously served as deputy editor of the publication.
Mike Nizza has been named editor of Esquire, digital. Most recently, Nizza served as managing news editor at The Daily.
CQ Roll Call has named Patrick Zazzara as its national sales director. Zazzara was previously with Government Executive Media, where he was a senior account director.

Dennis Lewon has been named editor-in-chief of Backpacker, replacing Jonathan Dorn who has been promoted to senior vice president of content and product development. Lewon has held editorial positions at Outside and Arizona Adventures.
WSJ. Magazine has named Kristina O'Neill as its editor-in-chief. O'Neill joins the magazine from Harper's Bazaar, where she was an executive editor.

Greg Kahn has been named chief business development officer for Meredith Xcelerated Marketing. Kahn was previously executive vice president of business development for Optimedia.

Ellie Ghadimi has been named advertising director of beauty at Fairchild Fashion Media. Ghadimi was previously finance and luxury goods director for the company. Also, Brett Michell has been named advertising manager FFM's M. Mitchell was serving as the company's executive director of men's international fashion.
Coastal Living has named Victor Maze as its design director. Maze joins the magazine from Parenting, where he was the art director.
Meet the Author
---