People on the Move | 12.12.13

New hires at Glamour, Travel + Leisure, Popular Science and more…
Bonnier Corp. has announced the promotion of Cliff Ransom to editor-in-chief of Popular Science. Ransom was lifted from his role as executive editor.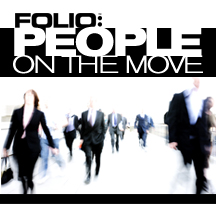 Deirdre Finnegan has been named publisher of EatingWell magazine. Most recently, Finnegan served as associate publisher at Coastal Living.
Ben Casselman has joined FiveThirtyEight.com as chief economics writer, leaving his post as lead economics reporter at The Wall Street Journal.
Marissa Gold has joined Glamour as senior online editor. She previously worked as an online editor at Redbook, Cosmopolitan, Ladies' Home Journal, and iVillage. 
National Journal has appointed Kevin Brennan to cover the Senate races for their daily political briefing, "The Hotline". Before joining National Journal, Brennan wrote for The Associated Press and AOL Politics Daily. 
Christa Lee has been named digital beauty editor at Lucky Magazine. She previously served as assistant editor at People StyleWatch. 
Dylan Tweney has been lifted to editor-in-chief of VentureBeat. Tweney previously served as senior editor at Wired.com, before joining Venturebeat as executive editor in 2011.
Stephen Mooallem has joined Harper's BAZAAR as executive editor. Mooallem joins from Interview, where he served as editor-in-chief since 2009.
Carolyn Bigda has joined Kiplinger's Personal Finance magazine as contributing editor. Bigda previously served as a reporter at Money Magazine.
Patty Alvarez has been promoted to Money Magazine's new design director. Alvarez has served as interim design director for the magazine since January.
Mag+ has hired Ethan Grey, formerly MPA executive, as Mag+ product director. 
Jennifer Cole has been promoted to deputy editor at Southern Living from her previous position as travel and features editor.
Alexandra Cheney has joined Variety as senior film reporter. Cheney previously was an entertainment reporter at The Wall Street Journal.
Justin Miller has joined The Daily Beast as a senior editor. He most recently served as the home page editor at New York Magazine's NYmag.com. 
The Week and Mental Floss have expanded their sales team:
John Guehl was appointed director of digital sales development. He previously served as an account director for The Week andtheweek.com.
James Alfieri has been appointed northeast director. Alfieri has served as a senior sales executive, most recently at The Economist Group. 
Matt Estrada was hired as southwestern director. Prior to his arrival, Estrada was a senior sales executive at SAY Media.
Mashable hired Jason Abbruzzese as a business reporter. Abbruzzese was most recently a web editor at the Financial Times.
Sarah Miller has been appointed European editor at Travel + Leisure. She was previously the founding editor-in-chief of Conde Nast Traveller. 
San Diego Magazine has hired Tina Mickelson as the new editor-at-large and local golf expert. Mickelson is currently the golf ambassador at The Santaluz Club in San Diego and a spokesperson for Women's Golf for Callaway Golf. 
Meet the Author
---