People on the Move 12.11.14

Nylon, Glamour, Seventeen, Gawker and more...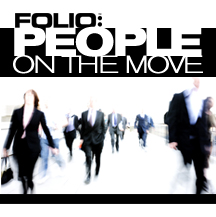 John Micklethwait was named editor-in-chief of Bloomberg, taking over for Matthew Winkler, who will serve as editor-in-chief emeritus. Micklethwait had served as editor-in-chief of The Economist since 2006.
Matt Thompson has been named deputy editor of Atlantic.com. Thompson joined the brand from NPR, where he was director of vertical initiatives.
Summit Professional Network's InsideCounsel named Erin Harrison associate publisher and editor-in-chief. Harrison most recently worked as executive editor for the Technology Marketing Corp.
New Hope Natural Media announced John Bradley as its content director and editor-in-chief for Nutrition Business Journal. He'd been a senior editor at Wired.
Glamour has hired Giovanna Gray Lockhart to be a contributing editor on topics around Washington, D.C. and politics. Gillibrand was a senior advisor for Senator Kirsten Gillibrand.
Gabrielle Korn was named a senior editor of Nylon.com. Korn has been a beauty editor for Refinery 29.
Stacy Nathan was appointed associated publisher of advertising for Seventeen. Nathan worked as advertising director for Allure.
The New York Times Magazine has brought on Jessica Lustig to be its deputy editor. Lustig had been a setaff editor for The New York Times op-ed/Sunday Review.
Nick Denton stepped down from his day-to-day role as Gawker president. He will remain as CEO and will sit in on the new managerial board he set up.
Jill Waage has been promoted to executive editor of Better Homes and Gardens. Waage has served in several editorial roles in her 23 years with Meredith Corp.
Meet the Author
---