People on the Move

A handful of former Gigaom staffers land at Fortune and more…
Along with the eulogies for Gigaom, recommendations for its writers poured out across social media when news broke that the site was shutting down last month.
It appears Fortune was listening.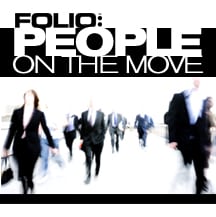 The Time Inc. title announced it has hired six former Gigaom staffers to continue their covering beats in the tech space: Stacey Higginbotham (internet of things), Barb Darrow (cloud computing), Katie Fehrenbacher (energy tech), Mathew Ingram (social and digital media), Jeff Roberts (tech law and policy) and Jonathan Vanian (enterprise tech).
"These journalists are leaders in covering an interconnected group of technologies that are profoundly remaking the foundations of global business," says Alan Murray, editor of Fortune, in a statement. "Readers of Fortune increasingly recognize they need to master the implications of these technologies for their companies, or face disruption by others who do. We intend to be their guide—in print, on the web, and through our conferences."
The hires look to build on a recent traffic boom for Fortune.com. Murray says unique visitors have doubled since the site relaunched as a standalone entity in June, now reaching 17 million readers each month.
Here's the rest of this week's people on the move:
Consumer Reports named Jason Fox as their new VP of digital. In his new position, Fox will lead efforts to strengthen the organization's digital products, partnerships and new communities.

Transworld promoted Kailee Bradstreet to Editor-in-Chief. Bradstreet started as an online editor for TW Business in 2008 and was named senior editor in 2013. In her new role, Bradstreet brought on Kelsey Smith as digital managing editor. Smith has supported Transworld's digital and video initiatives for the last three years and will carry that expertise into her new role.

National Journal announced that S.V. Dáte is joining the White House team and will also help with coverage of Jeb Bush. Dáte is currently a Washington editor for NPR and was previously the EIC of the Stanford Daily.

Marie Claire added a new group of contributing editors. Amanda de Cadenet, Sarah Kunst, Courtney Diesel O'Donnell and Alexandra Robbins joined the magazine

Heather Muir was named beauty director for Time Inc.'s Real Simple. Muir was most recently at Fitness, where she oversaw the beauty department.

Unger Publishing named Bill Ridenour vice president and publisher where he will oversee ad sales efforts across all platforms, in addition to circulation, marketing and events. He comes to Unger after more than 20 years at Time Inc. in several sales and management positions.

Hearst Integrated Media has named Robbin Tick its executive director of beauty strategy, and Ariel Tenson associate group fashion director. Tick had been group advertising director since 1999, while Tenson comes to Hearst after serving as fashion and retail director at Women's Wear Daily.

Innovative Publishing has hired Maria Fontanazza to be editor-in-chief for Medical Device Summit and Food Safety Tech, digital publications for the medical device industry. Fontanazza had most recently served in various editorial roles at UBM Canon.
Meet the Author
---