People on the Move | 11.12.09

UBM, Better Homes & Gardens, Hearst, American Express Publishing, more ...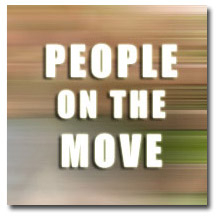 United Business Media's EE Times Group has expanded its digital media technology and development team. As a result, several staff changes were announced: Brent Pearson was promoted from director of media technology to the newly-created position of CIO; Ryan Medlin was named senior software engineer and technical team leader; Mary Ann Sanders was named software engineer; Mike Lipinski and Mateusz Sawka were named Web application developers; William Ziebel was appointed software architect; and Patty Leo was named information architect.
TechWeb, another UBM property in the U.S., named Sarah Milstein general manager and co-chair of its Web 2.0 Expo brands. Milstein formerly served on the senior editorial staff at O'Reilly Media and is a speaker, writer and consultant specializing in social media for business.
Meredith's Better Homes & Gardens appointed Katherine Pushkar to the newly-created position of lifestyle editor. Previously, Pushkar served as features editor at the New York Post.

Katy Herniman was named food and beverage director for Rodale's Men's Health and Women's Health advertising sales team. Most recently, Herniman served as food category manager at recently-shuttered Gourmet.
Media and entertainment industries investment banker Mitchell Scherzer was named vice president and CFO at Hearst Corp. The former Goldman Sachs media group co-head most recently led the media division at The Silverfern Group. His appointment is effective November 16.
American Express Publishing announced two appointments at Departures: Karen Uzel and Madelyn Alpert Roberts were named to newly-created positions luxury ad director and lifestyle ad director, respectively. Both appointments are effective immediately. Uzel previously served as director of jewelry and watches for Town & Country, while Roberts most recently held the position of director of international advertising for American Express Publishing.
Amex Publishing also promoted Adam Bookbinder to design director of Departures, effective immediately. Bookbinder has served as Departures art director since 2006.
Jodie Green joined Meredith Corp. as director of More.com. Green will be responsible for the overall editorial direction of the site,
including developing traffic-building content and strategic partnerships.
Eileen Conlan was appointed editor, SheFinds.com at SheFinds Media. Previous to this she was assistant editor at Marie Claire.
Meet the Author
---